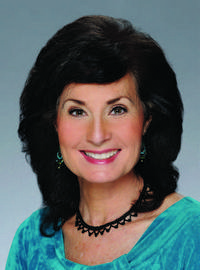 Color, crossovers stimulate High Point Market
October 24, 2008
Retail buyers and designers shopped the High Point Market with determination in the midst of high inventory levels from a year-long stalled economycombined with volatile currency and stock market reports.
"We haven't had many lookers; it's been buyers," said Rebecca Price, Uwharrie Chair. "Most of the ones who come to our showroom are very familiar with us. They know we can drop-ship and deliver in three to four weeks."
Other casual furniture manufacturers with quick-ship programs also reported success despite an economic climate that is scaring buyers away from committing to large volume orders.
Acacia Home & Garden CEO/President Alex Te expects more demand in 2009 for its Fast Track in-stock shipping program. "We've been doing this for indoor furniture for along time," Te said.
"The indoor furniture stores are going into outdoor," said Sandra Marion, vice president of sales, South Sea Rattan. One Kentucky furniture retailer who visited South Sea's showroom told her he didn't know why it had taken him so long to add outdoor products. "The green effect has helped us, too," Marion said. "We've seen a rebirth with sales of natural wicker and rattan."
Veneman Collections also was finding strength in natural wicker and rattan. Following a few seasons of outdoor wicker dominance in the market, "we're seeing the pendulum swing the other way," Bill Markowitz said. High-sheen looks and bright color in Roger Thomas' designs also were attracting interest.
Given the economic doldrums, Braxton Culler found customers' responses surprisingly positive at the High Point Market. Gaining attention inside his showroom were bold fabric and frame colors. Buyers were drawn to exclusive fabrics in shades of Blueberry, Apple Red and Kiwi, which includes bright pink stripes.
Buyers mixed stimulating colors in collections designed for "cabin to cottage, lake to lodge and camp to condo," said Richard Graves, Braxton Culler's director of marketing. "We're not sitting still. We're moving forward."
Never shy of adding color, Laneventure's showroom included a range of Sherwin Williams shades. Its Windward Collection, introduced at last month's Casual Market, continued to draw attention as did the woven leather look of Bar Harbor, monogrammed outdoor pillows and oversized ottomans.  
Designer Wicker & Rattan by Tribor continued to find success with its colorful wicker furniture. Making its U.S. debut, Sequino added contemporary choices inside Designer Wicker's showroom.
Gloster and Kreiss were among newcomers exhibiting at the High Point Market who found designers and retail buyers appreciated their high-end furniture. "The reaction's been tremendous," said Joel Kropf, who represents Kress Designs in Coral Gables, Fla.
Customers who searched out the Kreiss showroom were described as qualified and discerning by both Kropf and Italio Piccolo, vice president of the San Diego-based company known for its California look of casual yet elegant designs.
"We started more than 70 years ago by catering to the people who spend a lot of their life outside," Piccolo said.
Accent crossovers
Outdoor rugs coordinated themes of black-and-white and solid colors inside the Lloyd/Flanders and Capel Rugs showrooms, located across from each other in Market Square. Lloyd/Flanders National Sales Manager Warren Juliano described the mix as a "perfect marriage." 
Palm Springs Rattan & Garden Classics added textured outdoor lamps to its broad display inside Showplace. In the nearby AB Art Wholesalers' booth, Palm Springs Rattan & Garden Classics' fabrics, weave textures and frame finishes coordinated with art and picture frames.  
High-end lighting manufacturer Frederick Cooper repurposed outdoor lamp designs for indoors. Its classic dimpled urn with marble base became one of buyers' top choices for indoor use. Further blurring the line between indoors and out, trims developed for outdoor use by Sunbrella maker Glen Raven appeared on indoor shades.