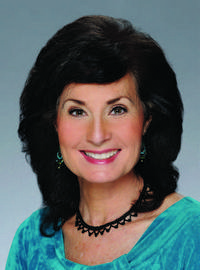 Help for Haiti
January 28, 2010
An effort to reach out to those hurt by the recent Haiti earthquake grew from the seed of a hot dog and chili lunch at Reed Business Information's Greensboro office to something much more fulfilling.
When Kathy Humble, our office assistant, was buying the hot dogs, buns and other food for Wednesday's lunch, she struck up a conversation with a clerk who said he was from Haiti. She asked how his family had been affected and listened as he gave details of their injuries. The man later stopped Kathy at the register and offered to pay for our company's lunch expenses. She respectfully declined and explained we were using this as a fund-raiser, but he insisted on making a donation toward his home country. He picked up half of the food costs for our lunch. Before 2 p.m., the simple lunch had raised more than $1,200 for Haiti Relief Kits.
More than $300 in donations were added by the end of the day through a silent auction of donated goods. We expect a report later today on the total our office raised to donate Haiti Relief Kits.
Doug Williams of Jackson, Miss.-based Kalalou is coordinating an effort to take Relief Kits containing towels, food, tarps, flashlights and other basic necessities to Haiti. If you would like to help or find out more about
Kalalou's efforts, visit www.kalalou.com and click 'Doug and Susan's Kids Foundation,' then click 'Sister Clara's Clinic/Haiti.'
Other manufacturers in our industry are making efforts to help Haiti, for example Artisan House announced it will donate part of the proceeds from orders placed at this week's Maison & Objet market. What other efforts are underway in our industry?
We all know how growth, time and effort can transform a small seed into something useful that will last. The home furnishings and grill industries have a history of compassion and a devotion to making people more comfortable at home. If your company is making efforts to help Haiti, we'd like to hear from you.