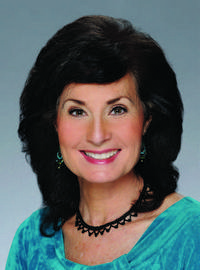 Sharing positive outlooks
December 16, 2013
After enjoying double-digit sales increases this year, many industry leaders were optimistic in making their predictions for 2014.
The economy and housing industry have been moving in the right direction for the past few months. We have seen mortgage rates stay relatively low, stimulating demand for housing at the same time the cluttered foreclosure picture was clearing. At the same time, the median home price has shown double-digit, year-over-year increases. Household balance sheets are improving. Overall, the unemployment rate has continued to improve in a slow and sustainable way.
Furniture analyst Jerry Epperson, a founder and managing director of Mann, Armistead & Epperson, spoke from more than 30 years of experience in the furnishings industry when he said the fall High Point Market was the best since 2005 in terms of attitude not attendance, which was flat with October 2012. "We expect more happy furniture people at the coming markets as we experience more positive economic news in 2014 and 2015," he noted in the November Furnishings Digest Newsletter.
The outdoors and indoors keep mixing at a variety of price points, Epperson pointed out. Margins are good in outdoor furniture especially as it bridges with indoor thanks to today's great fabrics, he said. More casual manufacturers are showing in High Point and a few are appearing in Las Vegas.
An encouraging summer and good early fall were among the reasons retailers were generally positive about 2014. Other good indicators were factories operating on overtime and some domestic factories expanding. Both the High Point and Chicago markets showed lighter finishes, smaller-scaled products, brighter colors and more new styles from contemporized traditional to updated urban. The dark finishes and attitudes that co-existed in the recession were less obvious this fall.
Better logistics than in the past were evident in terms of being in-stock, meeting delivery times and experiencing fewer complaints. Those improvements in logistics are likely to be needed as the housing market turns around in most of the cities that were hardest hit by the housing market collapse. At the same time, home remodeling is experiencing a surge as people modify older homes for today's electronics, conveniences and lifestyles.
Although consumer confidence changes pretty quickly, studies show consumers appear willing to spend on their homes. The Houzz & Home survey, which collected 100,000 responses, concluded that respondents claiming to be moving forward with remodeling and decorating projects increased by 12% compared to its 2012 survey.
The outdoor room is one key lifestyle trend that continues to keep builders, landscapers, manufacturers, retailers, designers and homeowners looking outward with positive perspectives.
While the 16-day government shutdown and debt ceiling threats stirred plenty of worries, the resolution left everyone wondering what the uproar accomplished. The stock market simply shrugged off the debt ceiling concerns.
A healthier stock market is another good signal for a promising 2014, especially when joined with the housing and remodeling recovery. Although some predict remodeling spending will peak in the first quarter of 2014, others expect homeowner spending on improvements to see its strongest growth since the height of the housing boom.
In the wake of a difficult downturn, the time is right to press forward in the same direction all the positive outlooks are pointing to for the new year.