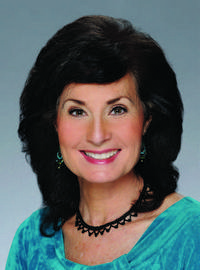 Warming up with the economy
April 15, 2014
Economists were quick to dismiss a government report that the first quarter economy was weaker than previously thought. They shrugged it off like a dirty shirt, but the cold weather and severe storms across the nation last month may have had them reaching for extra cover.
As the snow, ice and flooding fade into memory, the much anticipated and long-delayed spending by consumers should help to invigorate the economy just in time for the spring outdoor furnishings and grilling season.
After noting the negative impact weather was having on economic data, Doug Handler, chief economist at IHS Global Insight told reporters: "We will likely see a boost from pent-up demand in coming weeks."
Retailers, manufacturers and designers also are looking forward to benefits from consumers' pent-up demand. To help level the playing field between local retailers and out-of-state competitors, the National Retail Federation recently urged Congress to pass legislation that would require online and remote sellers to collect state and local sales taxes.
Last month marked the 25th anniversary of the creation of the World Wide Web, the set of standards that enables publishing on the Internet. A majority of people are now connecting to the Web, and Internet sales have become a much more prominent portion of total retail sales, which is definitely having an impact in the marketplace. For example, Staples announced it is closing 50% of its stores because of the amount of Internet sales.
David French, NRF senior VP, called on Congress to address the sales tax collection discrimination that exists between brick-and-mortar and remote retailers. He asked the House Judiciary Committee to address the unfair price and market advantage online retailers have over stores that are required to collect state and local sales taxes.
Under the U.S. Supreme Court's 1992 Quill ruling, online retailers are only required to collect sales taxes in states where they have a physical presence, such as a headquarters, office, store or warehouse. Federal legislation passed in the Senate last year would provide states the ability to require sales tax collection, which should help the states that are struggling for revenue to fund schools, roads and other needs.
The current patchwork of state laws and court decisions puts a heavy burden on retailers who operate stores to sell outdoor furnishings, grills and spas while minimizing the load on consumers and e-commerce. Although a few casual retailers sell online, the majority use their websites to direct consumers to their stores. They recognize online sellers have up to 10% overall advantage because of the sales tax inequality. They know the online 24/7 convenience factor also is hurting their brick-and-mortar stores yet they don't want to make the same severe cuts Staples is making by closing stores.
More distribution channels, including full-line furniture stores flooring outdoor furnishings and grills, brings attention to the category and drives more sales through increased marketing. The message of consumers wanting to spend more time enjoying their backyards is spreading.
Attendees at the Casual Living Conference were eager to hear more about how Gen Y has the most pent-up demand and is coming into its spending prime. While younger consumers present an opportunity, the casual industry has to learn how to supply what they value. At the same time, the tax rules need to change to give the various sales channels an equal chance to survive.