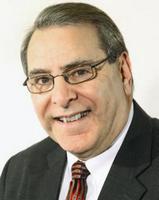 Keep stores appealing to attract customers
June 17, 2014
If this was 'the winter of your discontent,' take heart … you were not alone.
Mother Nature was anything but nurturing to retailers this winter, and many of my retail friends tell me that they got clobbered this winter.
One retailer in Minneapolis pointed out that the area had more than 40 mornings with temperatures that were sub-zero.
Another retail friend with stores in New Jersey and Washington, D.C., confided that his business this past winter was off almost 40% compared to the prior winter.
Rich Wilson, president and CEO of Alco, a Kansas-based chain of some 217 stores, blamed weak comp store sales of outdoor furniture on this particularly brutal winter.
And while the return of great weather here in North Carolina is helping to erase this past winter's memory from my mind, I still can't shake the fact that business in the outdoor sector still seems to be somewhat cold.
While some of the blue-sky analysts say that pent up demand should have retailers scrambling to grab the customer's money with both fists, reports from the field seem to indicate that isn't happening — at least not yet.
Typically, four main drivers — unemployment, consumer confidence, disposable income and housing — tend to be the engines that move the business forward, but the unusual duration and severity of this winter has to be added to the list this year.
This winter, consumers were driven back into their homes. They hunkered down and got into somewhat of a survival mode, which pretty much put a stop to any spending of disposable income for non-essentials.
Even so, they can't stay indoors forever and my call is that they will begin to cautiously get back to more traditional and predictable shopping patterns.
I guess some of the bigger questions may center on what the business will look like as it comes back, which channels will be driving the business and how suppliers and retailers will deal with industry-wide issues such as rising costs, a consolidating base of customers and ready access to credit.
In addition, retailers are continuing to grapple with fierce discounting, falling foot traffic, an increasingly fickle consumer and growing shopper utilization of online buying.
One thing that brick-and-mortar retailers worried about online competitors should be mindful of is doing everything in their power to keep their stores appealing.
While a growing number of home goods sales are taking place online, more than 75% of all retail transactions are still taking place at brick-and-mortar locations.
So my advice, especially now with a tough winter behind us, is to keep your store fresh, inviting and provocative.
Winter is behind us. Make hay while a warm sun shines!