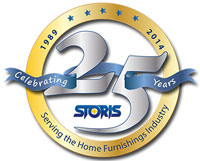 Better Back-up
July 7, 2016
While the technology that runs your business is important, you might be surprised to know it's only half the consideration when choosing a software provider.
Businesses often overlook the services that go along with the software. As part of a strong technology partnership, a committed services team can demonstrate best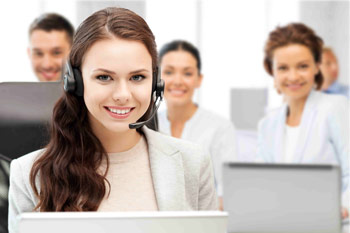 practices and guide clients to achieve results.
One of the crucial services to consider is a technical support team. Part of learning and growing with a technology system is ongoing support for how to use your system to its fullest.
At STORIS, we provide a dedicated support team based in our New Jersey office that works to meet all of our clients' needs and expectations. Historically, businesses consider engaging with support technicians as a frustrating experience, but it shouldn't be that way. When choosing a technology partner who can offer a strong support team, here are three characteristics to keep in mind.
Support Team Tenure
The technology industry average for a support team's tenure is less than two years!
But don't just assume that's acceptable. This should be a red flag, because you'll be dealing with high turnover rates, which easily translates to a lack of knowledge. It also indicates that the company's work environment isn't a positive one, and the last thing anyone wants is to talk to an irritable person when calling support.
At STORIS, we're proud that our support team tenure is 10 years. Our team of professionals enjoys helping clients and often describes themselves as a family that likes to work together to create solutions for clients' questions. They deliver their positivity right through the phone lines to you, a client in need.
Domestic Support
Having domestic support is a benefit for more reasons than the obvious time-zone and language barriers associated with overseas support.
When a support staff is an integrated part of a company's office, they fully immerse themselves in the product, stay current on development, and come highly trained in technical knowledge. Support shouldn't be thought of as something for a company to outsource as a quick fix, but should be considered an integral part of a company's culture.
Valuable Results
It may seem obvious, but a support team has to produce results for you. It is important that a company benchmarks the metrics of its support team's performance.
Some powerful statistics include the average case resolution time, how many cases are closed each month, and of those, what percentage of cases is reopened. A strong company will value its performance serving you, because support should be a resource to maximize the capabilities of your technology. It should also be a place you feel confident going to for answers to your questions.
It's easy to see product features and recognize if the technology is a good fit, but sometimes it's harder to know how to evaluate the intangibles. Don't hesitate to ask questions about performance metrics, tenure, support hours and location. Be proactive in making your support experience beneficial for your business.