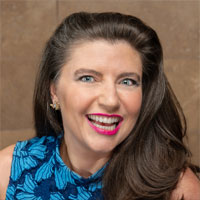 March to Market
September 15, 2016
As we look forward to Casual Market Chicago (Sept. 20-23) and reflect on the Las Vegas Market (July 31-Aug.4), it's interesting to compare the two.
In one corner, we have the heavyweight, Casual Market Chicago, boasting a complete collection of outdoor furniture, trends and accessories for more than three decades. It's the only show in North America dedicated to the casual furnishings industry endorsed by the ICFA.
Attendees can expect about 250 manufacturers filling more than 350,000 square feet at the Merchandise Mart, with permanent showrooms on Floors 14, 15 and 16, as well as temporary space on Floor 7. (See pgs. 87-111 of our September issue for a temporary guide, See You on 7. And don't miss a special column of Casual Insights by Byron Morton, the Mart's vice president of leasing, on pg. 192.)
In the other corner, we have the new kid, the Las Vegas Market. Now in its second year of offering dedicated floors to casual furnishings, the show weighs in at 250,000 square feet of outdoor manufacturers on floors C12 and C13, with about 180 outdoor exhibitors across the market. When the show opened last year, occupancy on the casual floors was at about 83%, or about 210,000 square feet. Officials now predict that by the end of 2017, the remainder of that space, another 40,000 square feet, will get scooped up. (For the full Las Vegas Market Report, go to pg. 152 of our September issue.)
All the numbers aside, here's how a few exhibitors summed it up:
"The Las Vegas show is the West Coast premarket for us. Most of the clientele we see here is not in Chicago. A lot just sit down and start writing orders. We see reps from the Midwest, New York, the East Coast. We get a lot of traffic. It's busier than the winter Vegas market. We see more new customers in the winter and more designers."—Terri Rogers, president, OW Lee
"The Chicago market is a very transactional market. They're not looking; they're buying. When you're here in Vegas, you also see people just looking, oohing and ahhing. In this category, there are people who are scared to put their toe in the water, and when they hear others' reactions, there's something good about that. The most exciting thing was when I was fluffing some pillows and found a calculator on a cocktail table. That's the best thing to see in a vignette—a calculator!"—Libby Langdon, interior designer, NorthCape (For Libby's new column on how to sell designer collections, go to pg. 28 of our September issue.)
"In terms of traffic, (summer Las Vegas Market) was a little down from last year, which was the grand opening of the casual floors. However, traffic on Sunday was a lot slower than anticipated. Monday was very good, and Tuesday started out slow, but then kicked in. Here you don't really see traffic until 10 a.m., which makes sense in Vegas! We're seeing dealers who didn't go to premarket. In general, the big groups went to Preview (Chair King, Fortunoff, The Great Escape) . . . they want to order early because they can't wait till September, with the early Chinese New Year." —Candy Chase, national sales manager, Treasure Garden
In my opinion, the Las Vegas Market seemed slower than the Chicago Preview. And now I'm greasing the wheels of my roller skates for the big show on the 20th. See you in Chi Town!