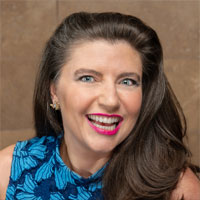 Forward Thinking
November 15, 2016
As we wrap up the busy market season and look ahead to the holidays and 2017, it's nice to take a few deep breaths and be thankful for what we got—a lot! We're in a healthy industry with a projected growth rate of 4.0% per year to $7.5 billion in 2017, according to the Freedonia Group, rebounding from the declines of the recession-impacted 2007–2012 period.
And no better place to witness this growth than by taking a look at market attendance: In August, the Las Vegas Market reported that overall attendance was up 8% over the 2015 summer market, with attendees from all 50 states. Not to be outdone, The Merchandise Mart in Chicago reported the following: "This year's show, held September 20–23, was buzzing with activity, excitement and most importantly, business, as 250-plus showrooms and exhibitors showcased the latest in outdoor and casual living."
I don't know about you, but I could barely walk on the first floor of High Point's InterHall for all the reps rushing around with their rolleys. There's the saying that with great success comes great responsibility. For us at Casual Living, that means we have a lot of work to do in the new year to report on the challenges facing this burgeoning industry. While this the November issue is chock full of designer tips for your retail floors (pgs. 8–16); a Master Class on plastics, woven and alternate woods (can you say "ipe"?) (pgs. 20–33); and an exclusive outdoor consumer survey (pgs. 45–50), there's even more to look forward to in December, when we'll report the annual State of the Industry. Meanwhile, in this issue, incoming ICFA Chairman Doug Sanicola gives us his industry insights for 2017 (p. 64).
One area we'll continue to pursue: online commerce. I recently wrote a blog titled "Internet Frustrations," and if you didn't read it—don't miss out! It's still posted and it has to do with how some e-tailers get by without paying sales tax. A few folks wrote in, and here's what they had to say:
"I am a rep but strongly agree that laws need to be passed for the charging of sales tax to e-tailers. It is an extremely unfair playing field for the brick-and-mortar operations that contribute so much to the local community, only to have their legs cut off from these e-tailers that don't know the local market or the customers they're selling to. It frustrates me to no end."—Andy Hamilton, DSA, Inc.
"Yes, I agree . . . all e-tailers should have to pay the state sales tax when shipping goods. It baffles me why in the high tax climate most of us live in, the states are willing to give up on this loss of revenue. This would make for a more even playing field for the brick-and-mortar stores."—Audrey Edelhauser, Opdyke Furniture Inc.