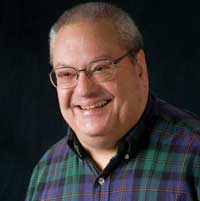 Make a Friend, Make a Sale
November 15, 2016
I learned decades ago that when it came to sales, people bought from people they liked. That's been one of the cornerstones of my selling life ever since. And it's the basis of what has become known as "relationship selling."
In 1990, "Relationship Selling" hit the shelves. The book by super salesman and speaker Jim Cathcart became an instant classic, selling tens of millions of copies. In 2016, the title is still in print, a testimony that the principles and training contained in its pages are still just as important and effective.
The gist of Cathcart's book is that making connections is the primary component in generating not only initial sales, but maintaining profitable, long-term relationships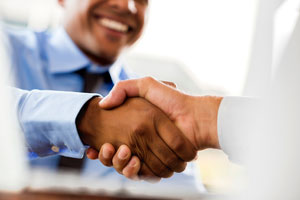 with those individuals. With so many retail choices, the art of relationship selling is maybe even more important now than it was when Cathcart's book was first released.
Now in the 21st century, when consumers are constantly bombarded with messages via smart phones and social media, how can you use relationship selling?
I have developed relationships with customers who started out as prospective grill buyers, who called our headquarters with questions about our grills and their capabilities. I honestly answered their queries, even using my own personal cooking experience on our grills to lend credence to my advice. Beyond that, I asked them about their lives, what they did, what they wanted to do with their new pellet grill that they could not achieve with their present outdoor cooking device. I took an active interest in them as a person, rather than just focusing on getting the sale. This, in turn, lessened the buying tension in their mind.
I followed up their calls with personal emails, reiterating some of the most important points of our conversation. This led to more back-and-forth communication, which eventually translated to grill sales.
Many of these new grill owners sent emails expressing their excitement the day it arrived and detailing the process of putting their unit together and then firing it up for the first time.
Even weeks after the initial delivery and first cooking experience with their grills, these new owners are still trading emails with me, sharing cooking techniques, recipes and tips. These customers have in fact become new friends.
Now, I'm not using these examples to toot my own horn, but rather to cite real-life instances that—in spite of smart phones, social media and other online distractions—demonstrate it's still very much possible to develop and integrate relationship selling in today's world. It does take extra effort to stay on top of the communication and complete the myriad daily tasks I have on my plate. But rather than being more work, if anything, the regular communication with these grill owners makes coming to work fun and pleasurable. I look forward to reading about and seeing photographs of their latest cooking adventure.
Sales trainer Chris Lytle said years ago something that is still very much true, and even more needed than ever: "High tech demands high touch!" The more we travel into the technology of tomorrow, there is an even more urgent need to retain and maintain the human touch, the one-on-one connection between humankind.
Let's face it: When the sale is made, it's really the beginning, not the ending of the relationship with the customer. Relationship selling is still valid, still valuable in today's retail selling world. Embrace your customers and turn them into friends. The payoff will be customers who are more loyal to you, who are more profitable to your business and who become more than just a customer; they become a friend.