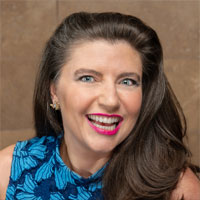 Setting the Table: Outdoors
December 15, 2016
The holidays are a time of tradition—and innovative thinking. You must have the latter, in case the former doesn't quite go as planned, as often is the case with holiday cooking.
Not that I cook a lot for the holidays, but I am responsible for one major culinary tradition: I always buy a cheesecake from The Cheesecake Factory. After I brought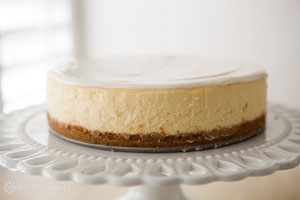 one to my family gathering the first year, it stuck. And now they expect me to bring one every Christmas.
One year, I made the terrible mistake of forgetting to thaw it out overnight, so it would be ready to serve at our lunchtime meal. I woke up the day of and realized it was still in the freezer!
In a panic, I put the sneaker rack in my clothes dryer (seriously), put the cheesecake (still in its box) on the rack, and chose the "fluff" setting. It worked! I swore my parents to secrecy, only to have my stepfather comment at the table that "it was the fluffiest cheesecake he had ever eaten." Hysterical!
Another innovative holiday cooking method: the grill. My family used to cook all the sides in the kitchen, and grill out steaks on the back deck. It made it even cozier to gather round the grill in the chilly night temps and warm up with hot cider. Then come back in the kitchen all rosy-cheeked.
And as our December issue demonstrates, more folks than ever before are incorporating their outdoor kitchens into their holiday meal preparation. Bull Outdoor CEO Mark Nureddine tells us on pgs. 46–49 that, "People having large parties may need their outdoor kitchen to cook their main dish because their indoor kitchen is busy with other things."
According to Twin Eagles Marketing Director Brian Eskew, outdoor kitchens are no longer limited to warmer climates. "Northern markets with shorter summers realize the same success with outdoor kitchens, too," he says in his Casual Insights column on p. 56.
Both agree that there will be more outdoor kitchens built than ever before in 2017—and even more elaborate ones. That's something to look forward to! And it's also a wonderful sales opportunity.
Of course, the holidays are a time of reflection and nostalgia. On p. 20, we examine the State of the Industry with Furniture/Today veteran Gary James, followed by a timeline of all that we'll remember about 2016. Not to mention the best of our exclusive 2016 research on pgs. 39–45.
After checking my list and checking it twice, I must also recommend Libby Langdon's feature on how to create inspirational design walls in your store (p. 14), and Features Editor Jennifer Bringle's insightful look at upscale e-tailer Boxhill on p. 8. And don't miss a sneak peek of the new fabrics you'll see @Market ( p. 12).
Most of all, may your holidays be merry and bright. May your steaks be grilled to perfection, and may your cheesecakes be the fluffiest ever!