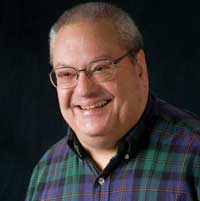 What a Year!
December 15, 2016
The end of the year is typically a time of reflection and review. It gives us a chance to look back over the year and recall learning experiences from the last 365 days and bring those lessons forward into the new year.
In 2016, I wrote thousands of words in this column with the intent to inspire, educate, and challenge you each month. With that in mind, here are some of the key takeaways from this past year's columns:
Forget Seasonality

Barbecuing is no longer a fair-weather activity. Many grill owners use their outdoor cooking devices every month of the year, presenting a great opportunity to sell grills and accessories even in winter.
Go Digital

Facebook and email are valuable marketing tools that every retailer should use—and the best part is, they're free! Remember to keep your content fresh and compelling; don't use these platforms strictly as an advertising vehicle. Also, consistency counts—never let your social media accounts idle.
Celebrate National Barbecue Month

The month of May is all about barbecue. Use the holiday as a way to generate store traffic and interest in your products via special events, contests, classes and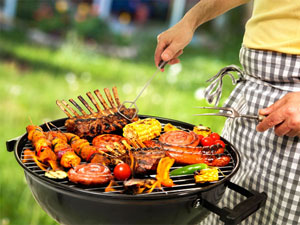 guest appearances. Tap into local media to spread the word.
Serve Your Customers

Going above and beyond typical expectations is essential to creating a memorable experience in your store. My wife and I will never forget the Freddie's Frozen Custard store manager who went beyond his normal duties to help two tourists find their way. What are you and your staff doing to make your store experience memorable in the minds of consumers?
Focus on the Food

Remember to talk food when you're selling grills. After all, it is all about the food, the results of the outdoor cooking devices. Find out what your customer wants to cook and weave that into your sales narrative. Make their mouths water, and you'll likely make a sale.
Remember to Smile

The old adage, "You attract more flies with honey than vinegar," still holds true. Consumers purchase from people and businesses they like. How likeable are you and your staff?
Make It Convenient

The vast majority of working folks in this country still clock in from 9-to-5. If your store closes at 5 p.m., you're likely losing sales. Making store hours convenient to the consumer translates into a better chance of increasing sales.
Keep the Romance Alive

Rekindle the sizzle in your selling routine. Go beyond reciting just facts and features in your presentations; incorporate storytelling and actual experiences with the products you sell. The more sizzle you add to your pitches, the more likely your sales will grow. A good dose of, "Let me tell you about the ribs I smoked last weekend," is far more impressive and memorable than just reciting a litany of product features without connecting them to the actual cooking experience.
Make a Friend, Make a Sale

In this technological age, relationship selling is more important than ever. By establishing personal relationships with customers, you transcend being just a retailer—you become a friend. Love your customers, and they will love you back with their loyalty.
Differentiate Yourself

To survive the retail jungle, you have to differentiate your store from the chains. Selling inferior, low-quality merchandise does nothing to make you different from "them." By selling a better grade of merchandise, you're appealing to a higher-income level consumer. In 2010, Restoration Hardware increased the quality and price points of their products and saw sales dramatically increase. You can do the same!
Stay Fresh

The level of competition is greater than ever before. To survive, specialty retailers must constantly reinvent themselves and bring in new, exciting products to increase in-store traffic and repeat visits. If you're still selling the same old things, you become irrelevant. Jump on new trends and products, and refresh your store with items no other retailer is selling.
I welcome and desire your feedback. Am I hitting the mark or missing it? Let me know. Please email me at bruce@makgrills.com.