How Will Retail Change in 2017?
January 13, 2017
This past year has been an eventful one for the retail industry. From the chaotic election cycle to weather woes, retailers have gotten their fair share of curveballs. And new technologies—everything from mobile shopping apps to chip card readers—have presented both challenges and opportunities. As we move into 2017, a host of changes await on the horizon. In fact, the National Retail Federation recently compiled a list of predictions for how the industry will evolve over the coming year. So what did they forecast for 2017? Here are three of their biggest predictions:
Channel Blending
Next year promises to continue the merging of retail channels into one seamless experience. As today's consumers come to expect a retailer's online and brick-and-mortar outposts to work together interchangeably, stores will have to up their online and mobile game to create a level of service that matches—and works with—their in-person shopping experience. Inventory management becomes more important than ever, as shoppers expect consistency both in available product for sale and the ability to make simple returns.
Related blog post: Why m-commerce is the new e-commerce
The Rise of Social Commerce
We all know the importance of social media as a branding and marketing tool. Now, it's becoming a way for companies to reach customers and drive sales.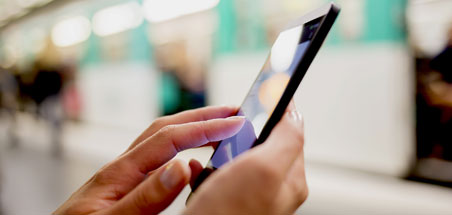 Earlier this year, Instagram introduced its shoppable-photo initiative with several brands such as Kate Spade and Warby Parker. The feature allows users to tap an icon with a product photo that lets them see more information such as price, available colors and features. While that's next-level, retailers can now use social media such as Instagram and Facebook to highlight products and drive online and foot traffic.
Related blog post: The 4 Essential Online Marketing Tools for Retailers
Machine Learning
Machine learning—a form of artificial intelligence capable of processing large amounts of data to identify patterns—is being tested by larger retail outlets such as Macy's as a way to glean insight from store data to better serve customers and create successful sales strategies. While this technology is still fairly advanced, its usage in the retail environment is growing and represents the future of retail business operations.
With so many innovations poised to enhance the shopping and selling experience, the future is now in the retail world.