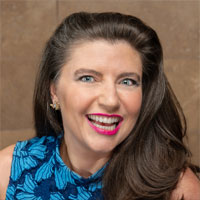 4 Ways to Get Involved with Casual Living in 2017
January 5, 2017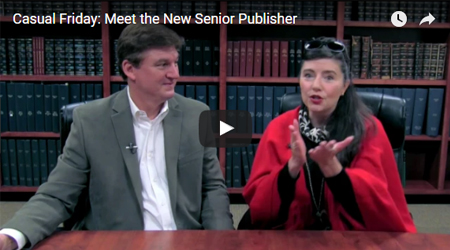 2017 will be a pivotal year for Casual Living. It will also be a year of many firsts. As the editor, I'm excited for what the New Year will bring for this heritage brand.
Casual Living began in 1958—in 2018, the publication will actually celebrate its 60th anniversary. That's 60 years of covering the outdoor furnishings industry: lifestyle features, business analysis and product trends. Our trade magazine has been the only one of its kind to consistently cover reviews of furniture markets, publish profiles of successful retailers, and invite manufacturers and guest columnists.
But it's been a lot more than just that: Casual Living has helped foster a community. A community of caring people who are passionate about what they do. Whether you're on the retailer end or the manufacturer's side, you love the industry. And what's more American than promoting outdoor living: grilling out with family, gathering round a fire pit with friends, and splashing in the pool with the kids. Most of all, it's a bunch of fun! Perhaps some of you noticed that in 2016 we changed the Casual Living tagline from "The Insider's Resource for Outdoor Style" to "Outdoor Intelligence. Outdoor Style. Outdoor Fun."
Now our challenge is to continue to grow the brand and to create better value for you, our audience. Please don't hesitate to reach out to me with ideas in 2017 (wgoodson@casualliving.com, 336-605-1033).
Meanwhile, here are four ways that we plan to continue to be the definitive source for the outdoor category in the New Year:
1. Editor/Publisher Roadshow: Our new senior publisher, John Emerick, and I will be hitting the road to meet as many retailers and manufacturers as possible to get to know your businesses and how we can create value for you. This month alone we'll be in Chicago, Atlanta and Las Vegas. And in February, we'll embark on a week-long Florida roadtrip. We'd love to hear your thoughts on how Casual Living can better meet your needs. If you'd like for John and I to come visit, then feel free to reach out to me or him at jemerick@casualliving.com or 336-605-3780.
See Related Blog Post: Setting the Table: Outdoors
2. Las Vegas Market: For the first time, Casual Living will co-sponsor a Casual Crawl/Tailgate on the Temps event on Sunday, Jan. 22, from noon to 6 p.m. That means buyers can get the job done AND watch the games. Meanwhile, yours truly will be shooting Casual Friday videos, so you may end up with a little camera time. Further, Casual Living is hosting a special Vegas Showroom Tour, Monday, Jan. 23, in which I will take a posse of retailers around to select showrooms to introduce key players and reveal key competitive advantages. Click here to join the tour.

3. Casual Conference: Since John just came on board, we made the decision to push back our event from its usual time in March to August, as we also hear that's better timing for you. The symposium will be a fun, educational event, with many opportunities for networking. Look forward to more details so you can mark your calendars now.
See Related Blog Post: Forward Thinking
4. Casual Friday Videos: For the first time, you can sponsor a Casual Friday video while we're at market. Not only do we take care of all the details (scripting, videoing, editing), but afterward, we turn the video over to you for you to post on your website. This is a wonderful opportunity. Email me at wgoodson@casualliving.com to schedule an appointment for a video at Las Vegas Market.
Myself, I'm looking forward to all of it—hitting the road with John, meeting more of you, attending all the markets, shooting many more zany Casual Friday videos and transforming the Casual Conference into a great, family-oriented event. We have so much up our sleeves! Hold onto your umbrellas: It's going to be a great year!