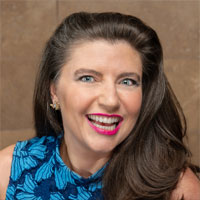 Fashionable Fabric
January 15, 2017
I grew up in Shelby, N.C., the center of a cotton-growing area by the 1930s. That meant it was also a mill town. People left their lives on the farms to get jobs in the city. And mill villages sprang up for all the new residents.
In the '70s, the textile mills were still going strong, and hardly a year went by that I didn't have to go on a field trip to Dover, Esther or Ora mill. Frankly, I hated it.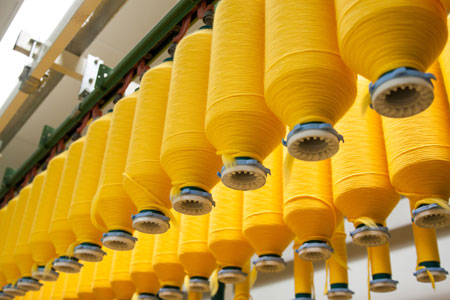 The mills were huge, they were loud, they were dirty, and lines upon lines of workers tended the bobbins. They never looked too happy. And I always thought we were forced to go on these field trips to remind us to stay in school and go to college.
Fast forward to today, and nothing in my past could have prepared me for touring the Sunbrella plant in Anderson, S.C. Given my background, obviously I had my reservations. So imagine my surprise to find that the plant is more like a giant science lab. Squeaky clean and automated to the hilt. As Randy Blackston, Sunbrella vice president of operations, told me, "In the old days, textile mills hired for hands—now we hire for minds and thinking capacity."
The tour covered 2.5 miles and took three hours. Thank goodness I wore comfortable walking shoes! As I followed along, wearing a headset to hear Blackston and large goggles, while furiously taking notes, I felt as if I needed a textile engineering degree or a master's of industrial engineering to comprehend all the high-tech contraptions whirring around us.
I invite you to take the private tour with me in our January issue, and I'm sure you'll be as impressed as I was (special thanks to the Sunbrella crew who made it possible right after Thanksgiving and right before Showtime!).
Want more fabric? Of course you do! It's what makes any outdoor space both durable and stylish.
Also in January, which is our special fabric issue, freelancer Mark Brock goes in-depth with Chris Duerk, senior vice president of sales and marketing, Sattler Corporation, parent company of Outdura, and both myself and Online Editor Bridget Driscoll give you the hottest colors and textures coming out of the ITA Showtime market.
See related post: Six Shows: Six Months
Other must-reads include a how-to on furniture arranging from designer Libby Langdon, and a sneak peek at Ottawa RedBlacks' owner Jeff Hunt's field-side condo, complete with outdoor area overlooking the stadium. Can you say hot tub?
Finally, let's ring out the old, and ring in the new! Bring on 2017, and all the outdoor splendor it has to offer. Be sure to check out our Market Leader Predictions. Most of all, we promise to "Keep It Casual" in the new year. Cheers!