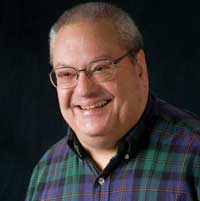 A Sizzling New Year
January 15, 2017
It's an annual rite: Every new year brings a plethora of lists.
Top health trends, decorating fads, the hot colors. While many of these lists are little more than entertainment, some can provide real insight for your business.
If you're selling outdoor cooking products, it's important to know the emerging food trends so you can use them to boost sales, educate your customers, and customize your sales presentations and cooking classes.
In that spirit, here are some of the top food trends for 2017:
Meat Matters
Contrary to some reports, meat consumption isn't going away. While red meat continues its downward trend, it's still very much "center of the plate." And in the new year, goat meat, wild game and fried chicken will receive a lot of focus and attention, along with a continuation of the burger craze.
While it may seem an unusual choice, goat is gaining in popularity. It's important to know how to instruct your customers on how to properly barbecue, roast or smoke goat meat. Being a very lean protein, it can easily be overcooked. If you conduct cooking classes, you may want to seriously consider a class aimed at how to best prepare and cook various cuts of goat.
Wild game—venison and elk in particular—is gaining more traction because of its "all natural" aspects. Not only are these animals leaner than beef, their flavor profile provides an alternative to more common proteins. Again, you want to be up-to-date on ways to prepare, season and cook wild game, as well as stock cookbooks on this topic.
Fried chicken is just good ol' comfort food. Given its lower retail pricing compared to beef, pork and fish, chicken remains a staple meat in many homes because of its affordability. Here's a chance to show your customers how they can use their outdoor cooking units to cook fried chicken using cast iron cookware, griddles and fryers.
Burgers are also expected to receive continued focus this year. Everything from ultra-gourmet types to unusual taste pairings, burgers are classic grill fare ranging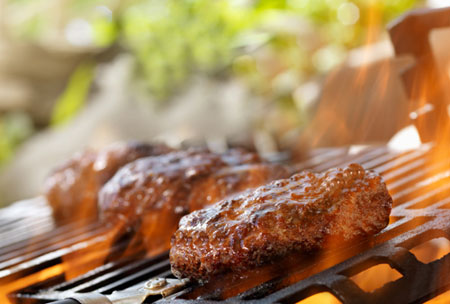 from the sloppily delicious to the sophisticated.
See related post: Selling the Sizzle
Fresh Flavors
Both restaurant and food industry sources point toward a move from sweet flavors to more savory ones. Sour, tart and bitter flavors are all expected to become increasingly incorporated in both seasonings and flavor profiles, as well.
This may be a good time to explore the various rubs and spices that lend themselves to these flavor profiles and stock a selection of them. You might want to arrange special displays or sections of these items to help highlight them in your store.
Mediterranean flavors are also expected to receive more attention in 2017. These flavors can range from strong and savory to citrus. Garlic, olive oil, onions, oregano, paprika, rosemary, saffron and thyme are the primary spices used in this ever popular and healthy cuisine.
Trendy Techniques
The popularity of barbecuing and smoking continues to be strong in the food realm for 2017. Coupled with this is the emerging cooking trend of charring and blistering—cooking veggies over an open flame to char or blister the exterior—which ties into the continued popularity of featuring vegetables as the main entrée.
There's a wealth of opportunity for grill retailers to conduct cooking classes with hands-on segments for customers. Likewise, be sure to stock various grates and cooking accessories which help in the charring and blistering technique.
See related post: Talk Food; Sell Grills
Other Cooking Styles
These aren't the only trends shaping the culinary scene in 2017. Also look forward to a resurgence of cooking at home. The process lends a communal effect, wherein friends and family gather to share in the preparation and cooking of meals enjoyed together at the table. Playing up the cooking-at-home aspect can help boost business.
Another big trend? Eating the whole thing. In a move toward reducing food waste, finding creative ways to enjoy all of a plant or animal continues to gain traction in both restaurants and home kitchens. Look for restaurants to begin featuring pickled, cooked or braised beet greens, chard, turnip greens, mustard greens and carrot tops. For your business, highlighting ways to cook and use the whole pig and chicken could be a boost.
A new wave of condiments could also arrive in 2017. Expect to hear about some truly "push the envelope" creations such as avocado hummus, Japanese-inspired Hollandaise sauce (Yuzu), extra-fancy ketchups and mustards, plus spreads using organic and thought-provoking flavor combinations. Carrying some of these quirky condiments, or holding classes to demonstrate how they work with foods, is a good way to seize upon this trend.
By all measures, it looks like 2017 is going to be a very flavorful one, indeed.