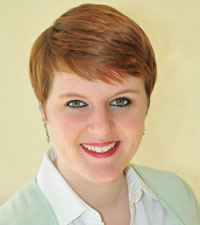 Is Your Website User-Friendly?
February 10, 2017
We've all been there: You go to a website, looking for specific information, and can't seem to find what you're looking for. More often than not, the problem is that this information is in part of the website that is either 1) hard to find or 2) buried deep within the infrastructure of the site.
Here's a great example: The other day I was looking up the contact information of an outdoor furniture manufacturer. I searched the website and couldn't find it anywhere. So I did a general Google search, which brought up their Google Places listing, along with their location on a map. While I was happy that I finally found it, I knew that it would deter other people in the same situation. Simple contact information—phone numbers and address—should be easy to find.
Here are some tips on creating a user-friendly site:
Include Important Information
Much like my example above, hiding pertinent information is never a good idea. It's best to display contact info in a static place on the website, like at the top or bottom. People will be more likely to reach out if they know the number to call, and this will lead to an increase in conversions.
Just like you don't want to hide (or not provide) important information, you want to make sure there are clear expectations of what users will find in each section of your website. A visible, clearly defined menu is crucial. If you have subcategories, it's best you don't try to name them something cutesy or vague. This will lead to people clicking around your website, not knowing where they should go to get what they need. This ultimately translates to frustration and shoppers taking their money elsewhere. In the consumers' eyes, the tough part of the transaction should be deciding what type of furniture to buy, not navigating your website.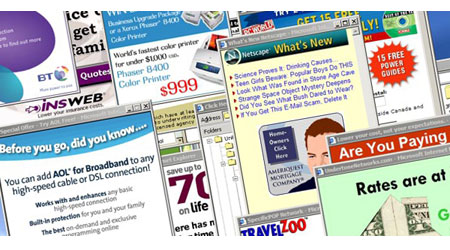 Avoid Pop-Ups
They weren't super popular in the '90s, and they're still not all that popular now. But here's the real reason why you may wish to avoid them: Many times, they're not compatible with mobile devices. Google's update caused a push for responsive websites, meaning they're easily visible on any device. However, pop-ups didn't seem to get the memo. Nothing is worse than browsing a website and having a pop-up appear that you can't back out of, so you get stuck looking at something you don't want to.
Improve Load Times
Today, attention spans are shorter than ever. If your website takes too long to load, then people will exit out of it and find somewhere else to shop. How long is too long, you ask? According to a news article in the New York Times, users began getting frustrated within 400 milliseconds—or the blink of an eye. And this article was written in 2012, imagine what that answer must be today!
Ways to avoid this problem include:
• Optimize your images: There are a lot of programs that will help you do this, including Photoshop.
• Reduce plugins: For many websites, plug-ins allow for all the fun "extra" stuff, like formatted calendars, social media feeds and generating content. However these are added to your pre-existing website and can slow down load times if you have too many.
• Test your website regularly for speed, so you know when it needs to be worked on.
In short, you want to do everything you can to keep customers on your website once they get there. This will lead to increased sales and better relationships with customers.