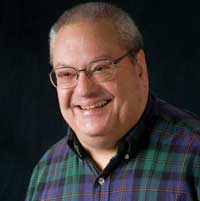 Seeing is Believing
February 13, 2017
One of the truisms of business that I've held for decades is this: If you're not visible . . . you're invisible!
Many retailers don't have enough fingers and toes to keep track of the number of times a customer has remarked, "I never knew you were there."
Let's face it: Consumers get in a traffic pattern rut. If you're not situated along their normal route to and from work or near their home, you're most likely invisible to them.
Years ago in this column, I shared the anecdote about the time I was a guest in an Oscar Mayer Wienermobile during the morning commute in Salem, Oregon. I was amazed by how few fellow commuters noticed a giant hot dog cruising along right next to them. People get so fixed in their routines that they often fail to notice their surroundings—no matter how outlandish.
So, how do you reach oblivious consumers and capture their attention? If you are in a standalone location, you may have greater flexibility in what you can do to make your store stand out compared to a retailer situated in a strip or shopping mall. Here are a few strategies to make your business more visible.
Play With Color
Check the outside appearance of your building. If the paint is faded or bland, a new paint job in a bright, eye-catching color can punch up your curb appeal.
Bigger Is Better
Use oversized objects to draw attention to what you sell and to your location. One retailer I know uses a huge, bright pink chair outside their business to stand out on the retail landscape. They also use this chair as a branding tool, including it in all their advertising and marketing materials.
Steal the Show
Get in front of more consumers by participating in home and garden shows in your community and surrounding areas. This is an excellent way to meet more potential new customers who may never have driven past your business.
Go Online
Get visible on Facebook and the web—both are the new Yellow Pages of our day. If you aren't on both, you're missing a huge demographic of potential customers.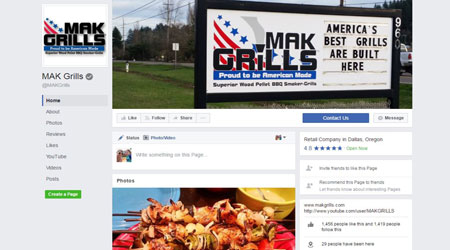 Keep your Facebook page up to date.
And far too many retailers set up bare bones websites or Facebook pages and think they're done. Not so! You have to add fresh, informative and compelling information consistently. In today's retail world, it's mandatory.
Get in the Know
Become the barbecue expert in your city. This requires knowing what you're talking about. It also requires developing relationships with local media. Cook breakfast, lunch or dinner for local radio and television shows or invite the local newspaper or magazine over for a cooking class or grill demonstration.
Talk the Talk
Offer to be a speaker at Rotary, Lions or Kiwanis club lunches. Those organizations are always looking for someone to put on a presentation during their weekly meetings. It's a great way to meet new prospective customers, and all it costs is some of your time. And once you have your talk put together, you can use it over again at other events.
Take It Outside
Put on a parking lot event at least once a month to draw people to your store. Create a festive, eye-catching atmosphere with colorful banners, flags and mechanical point-of-sale devices. Then offer fun activities, demonstrations and free samples of goodies, perhaps tasty treats from your store's grills.
As a specialty retailer, you have far more flexibility to market your business compared to the huge bureaucracies of corporations. You don't need piles of money to make your store more visible to the consumers in your area—you just need a little time and creativity to stand out from the crowd. So be sure to make plans in the New Year to get organized and freshen up.