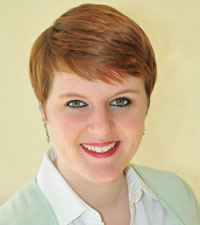 SEO: Using URL Redirection
March 1, 2017
You've probably had this happen: You click on a link on a website and instead of taking you to the site you clicked on, it sends you somewhere different, often with a warning that you're being sent to a different website. So what's that about? It's a process called URL redirection. But before we get into the "why" and "how" let's clearly define what that is.
According to Moz, "A redirect is a way to send both users and search engines to a different URL from the one they originally requested." As an example, a particular URL might end in /about/10974689398. Instead, it might get changed to /about-teak-furniture/.
So why do people do this? URLs get renamed for several reasons:
• "Cleaning" the name: Having a string of numbers doesn't look appealing or set the URL apart from other URLs within your website.
• Inserting keywords: The URL is a great place to use a keyword, as URLs are the first things that search engines look at when deciding keyword relevance.
• The topic of the page changed, or the information merged with another page.
• The name of your company changed and you created new URLs to reflect the name.

If you find your website in need of a redirect, here are a few best practices to follow:
Use Permanent (301) Redirects
There are different types of redirects, but the one that you should use is called a 301 redirect. This one (compared to temporary or 302 redirects) is better for page rankings because it won't cause you to have to "start over." It is a permanent "forwarding of address" so to speak, and you don't have to worry about people seeing the old page once you've used a permanent redirect (with the name 301). This way, the metrics and rankings you had from the old URL will transfer to the new.
It might take a little while for search engines to recognize that you have forwarded the URL, but once it does, the new URL will get the page rankings.
Make Your Site Secure
You may have noticed some websites starting with "HTTP" and some with "HTTPS." Especially for those that have shopping carts on their website, it's important to have a secure website. A website that is secure will not allow entered confidential information to get used anywhere else—it stays strictly within that website. Site security is also encouraged by search engines and given higher rankings compared to those that are not safe. See more about switching to HTTPS here.
Use "A to A" Redirection
This means that when you redirect a URL, a search engine is going to want to look for that content. So make sure to send from "Content A" to "Content A" instead of sending "Content A" to "Content B." When a person clicks on a link, it's because they want to see a certain set of content. If you send them to a page with different content, they will leave that page and possibly your site.
Remember, when cleaning up your site use the proper redirects to maximize the positive impact on your website's SEO.