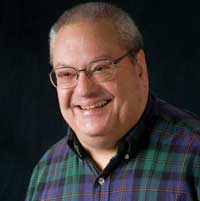 A Fond Farewell
March 15, 2017
So much has changed in the retail landscape since my first column appeared in this magazine in 2013.
In just four short years, there's been an explosion in the number of new grill brands. We've seen well-known casual and barbecue retailers close their doors. There is the continual shift in how and where people buy products to enhance their outdoor spaces. The pace of change increases ever-more quickly each day.
Looking back at the four years seems like decades, rather than years. The drum beat of our lives seems to continually increase in tempo. There is no slowing down.
As I thought about what to write for this last piece in Casual Living, I settled on the desire to have a sit-down conversation with you, the retailer. This is my last shot to express my opinions to you. Here are six thoughts I want to leave you with:
Change Is Good
You'd better re-invent your business, or you'll watch it die. You should adapt and change on a continual basis. You cannot run your store with the premise, "But we've always done it this way!"
Make Shopping Convenient
The Internet is not going away. I asked a number of my friends (most of whom are in their 50s, 60s and 70s), "Where did you do most of your holiday shopping?" The majority said, "Online."
You know why? Convenience. No matter the day or time, whenever there's an urge to shop, you can simply go online, find what you want, make a couple of clicks, and in some cases within 48 hours that product is on your doorstep.
On top of that, expanded hours of operation are important. You must be open past 5 p.m. to accommodate your customers. Otherwise, they'll find a more convenient place to make their purchase.
Be Seen
If you're not visible, you're invisible. Stop waiting for consumers to come to your store and go to them. How? Build an online presence. Participate in local or regional consumer shows and events. There are literally thousands of potential customers who don't even know you exist.
Get outside your store. Get in front of potential clients. Work on eliminating the response, "I didn't even know you were here."
See Related Post: Seeing is Believing
Up Your Online Game
I speak from more than 40 years of advertising, marketing and media experience: It's essential to have a professionally produced website. Get active and stay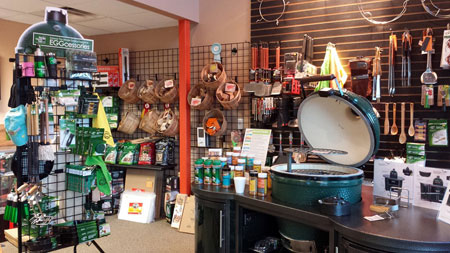 active on social media. These platforms are the new Yellow Pages. They are the new media.
Create videos and develop your own YouTube channel. Regularly update your website and Facebook pages. If you don't, you'll become irrelevant to the majority of consumers and lose sales.
Put the Customer First
Be instant in your response to consumer questions, inquiries and needs. Just minutes before I began writing this piece, I received a call from a long-time friend. He called to compliment me on how quickly our company responds to consumers.
And he told me this story: Years ago he spent $6,000 on a high-end wood stove. He now needs a new part. So he called one of the brand's authorized dealers, but no one answered the phone. There was no way to leave a message or otherwise contact the business. He next called the manufacturer—twice. No one from the company that built the stove returned his call. He ended up reaching out to a dealer located thousands of miles away, and fortunately, that retailer is helping him.
Situations like this force consumers to abandon traditional brick-and-mortar retailers and go online. My point? You have to practice exemplary customer service every day.
See Related Post: Going the Extra Mile
Never Miss an Opportunity
There are too many instances when a customer comes to a retailer's counter saying, "I want to buy this product. Will you order it for me?" Yet, the retailer turns down the request because it's too much trouble. They lose the sale and then wonder why their business is failing.
This is not an isolated incident. I have a friend who manufactures high-end swim spas. He got a call from a customer who wanted to purchase a $30,000 spa. So my buddy called a dealer in the customer's area, only to hear, "We're not interested." The retailer could have made a cool $12,000 profit. Today's consumers increasingly want custom orders and may inquire about products you don't have in your inventory. Unless it will cost you more than it's worth, be willing to take that extra step to give your customers exactly what they want.
See Related Post: A Sizzling New Year
There's so much more I could write, but I have to wrap it up. Let me close by saying thank you for reading this column. Thank you, Casual Living, for allowing me the privilege of being one of your monthly columnists.
I wish you all continued success.