Rolling Out the Red Carpet
March 23, 2017
I recently attended a media event at a local outlet mall that brought together a select number of editors, reporters and bloggers for a private shopping experience.
The center literally rolled out the red carpet for us, treating my fellow shoppers and me to champagne and hors d'oeuvres, free gifts, discounts and other goodies. By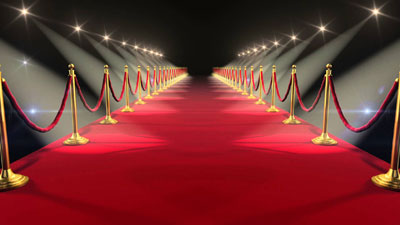 the end of the night, my arms were laden with overflowing bags, and I was already planning my next visit.
The next day, I shared a photo of my loot on social media, and as I perused the other mentions using the event's hashtag, I saw I wasn't the only one in attendance sharing with my friends and followers online.
See Related Post: Selling to Digital Natives
For a brick-and-mortar retailer, an event like this is your ace in the hole when competing with the online guys. Sure, Amazon and the like can offer discounts, free shipping and even gifts with purchase. But when it comes to pampering customers—really making them feel special—no one can do it like a traditional retailer.
See Related Post: Three Lessons Every Store Can Learn from Amazon
So how do you harness that power to benefit your business? Here are a few simple strategies:
-Create a regular VIP shopping event for your best customers. Time it around a big product release, change of season or holiday. Give them a sneak peek of what's new, and offer special discounts, refreshments and a gift bag for coming out.
-Organize events that will draw local media to your store. Do you sell grills? Have a National Barbecue Month media soiree in May complete with grilled goodies. Or invite local TV and newspaper folks out for a media night, showing them your store and offering to allow them to film there or shoot photos there for home and garden/grilling stories.
-Host regular public events at your store—at least twice a year. If you sell grills, do cooking demonstrations and offer free samples and drinks. If grills aren't a part of your retail mix, it's still a good idea to offer refreshments. And be sure to have a goodie bag filled with branded freebies—pens, cups, notepads, magnets, etc. These items can be purchased at a fairly nominal price and give potential customers a tangible, positive reminder of your store.
-Be sure to do a digital tie-in with your event. Create a hashtag for your store or the event, and encourage attendees to share photos and updates using the hashtag on social media. A good way to ensure participation is to incentivize with a small prize for a random attendee who shares using your hashtag.