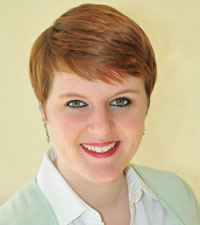 SEO: The Importance of Blogging
April 26, 2017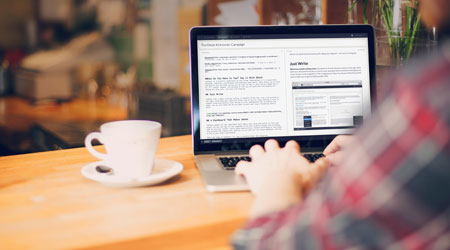 Of all the ways to include fresh content on a website, blogs are the most under-valued. Unfortunately in many cases in the casual furniture world, they are non-existent. But, here are ways to utilize a blog, whether you're an outdoor furniture manufacturer or retailer.
Search engines have a long list of items they take into account when determining the relevance of a specific website. In fact, the exhaustive list has over 200 different web elements. One of them is the use of fresh content, and updates to your website. Blog posts can do both of these things for you!
Timeliness is Relevance
If a search engine sees that you haven't updated your website in a while, they will believe that the information on your website is stale. Hardly anything stays the same, so they expect websites to keep current. They are more likely to bump a page further up on a search results page if they see there is an update.
Blog posts count as an update to your website. It's difficult to refresh website content if there haven't been any major changes to the company or the services/products you offer. Thankfully, blog posts are an easy way around this and can give your audience extra content they will love.
All about Keywords
Keywords are the building blocks of any SEO campaign, and throughout my blog posts, I have mentioned all the places they are effective. Blog posts are viewed by search engines as new web pages, so it is important to keep keywords in mind when creating them.
The cool part is that you can use secondary keywords (or keywords that you couldn't easily use on your website) within your blog posts. They are stand-alone articles and are easier to frame around specific topics. The guidelines for using keywords are the same for both web pages and blog posts.
Increased Traffic
If you have a brand with a website that only has a few pages, blogging will solve another problem for you: increasing overall website traffic. Each new blog post is a page that can show up in a Google search. When people find your blog posts, they are encouraged to check out the rest of your website, if they aren't already familiar with you. In the end, this could lead to more engagement, resulting in increased sales.
Quick Blog Writing Tips
Getting started with writing blogs can seem unnerving at first, but it gets a lot easier the more you do it. Here are some quick tips to get you started:
• Write at least 300 words per post. Drop below this number, and not only will search engines pass over the page, but it's less likely that you will say anything of interest. How much can truly be said in such a small amount of space?
• Don't let writer's block stop you—there are plenty of ways to figure out topics for your blog. If asking audience members or customers doesn't help, try a tool like Hubspot's Blog Topic Generator. All you have to do is type in a few words related to your business, and it comes up with ideas for you.
• Consider hot topics in the casual furniture field, and write on those topics as they apply to you. This will encourage your audience members to read it and possibly engage with you.
• Keep the post visually interesting. The more you can use images and videos, the better. It breaks up the page and keeps a person's interest.
• Try to update your blog regularly. The whole idea is to have your website frequently updated to keep your brand looking relevant.
If you can regularly add fresh content to your website that is helpful to your audience, both your potential customers and search engines will thank you.