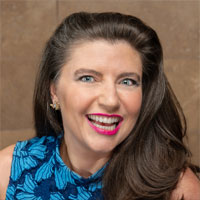 Down to Earth
April 14, 2017
'Tis the season to reconnect with the Earth. There's a natural urge to get out and dig in the dirt in the spring, especially to start "top dressing" flower beds. Perhaps it's the call of Mother Nature herself, beckoning us to canvas our outdoor spaces with gardens galore.
One year I decided to take on the task of mulching the yard myself. So I went to Home Depot, where I was surprised to find lots of folks pushing large, heavy pallets stacked sky-high with mulch. "Thank goodness I'm not like those poor schmucks," I thought to myself. "I don't need that many bags."
So I bought three bags of bark mulch and felt very satisfied with myself. I only had small areas in the front and back of my tiny townhouse to cover. I would be done in no time.
Famous . . . last . . . words . . .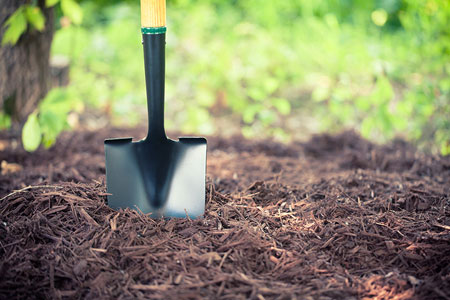 When I spread out the first three bags of mulch in the front garden bed, they covered about the size of a large door mat. I thought, "Wow! This would look amazing if we could cover the entire front and back!"
What ensued was about three or four trips back and forth from Home Depot. No matter how hard I tried, I could not seem to get enough bags of mulch into my little Honda Civic, not even with all the seats down.
Four hours later, I was exhausted, sweaty and covered in dirt, but happy to finally have gotten the job done. Whew!
What if I'd had a landscape mulch calculator? Better still, what if I'd had a bona fide landscape architect?
According to the American Society of Landscape Architects, they "analyze, plan, design, manage, and nurture the built and natural environments."
And these days they are doing so much more, especially when it comes to outfitting the 5th room. In the April issue, we explore the second part of our Elements series, Earth. Freelance journalist Gary James examines the role of landscape architects and their influence on the outdoor space. And just in time for Earth Day on April 22, freelancer Marc Barnes focuses on companies that are helping to save the planet through their recycling efforts. Extra kudos go to Polywood, Malibu Outdoor Living and Three Birds Casual.
Other favorites in the April issue include: Libby Langdon's feature on how to best light your showrooms, features editor Jennifer Bringle's 2018 Color Forecast, and my own Editor/Publisher Roadshow including specialty retailers and full-line furniture stores from Scottsdale to South Beach. Research-wise, don't miss what those rascally Millennials are up to in our second-annual Millennials versus Baby Boomers survey.
I know what you're wondering: Will I mulch the yard this year? No. I now know to hire a professional.
Have I ever lived down my mulching escapade amongst my family and friends? No. I still get the occasional Ziplock bag of bark mulch in my stocking for Christmas. Even Santa has a sense of humor.