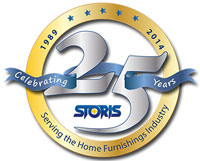 Five Buying Tools to Maximize Revenue
May 7, 2017
The casual furniture industry has experienced steady growth over the past several years. As a business owner, it's important to understand how that macro growth has translated to your personal business. Your retail software can serve as a wealth of information about your biggest merchandising successes and a guide for what you shouldn't re-buy at your next market.
Here, we outline five of the best buying tools to maximize your merchandise performance and keep pace for strong growth in 2017. After all, every dollar should be put toward generating the greatest gross margin return on investment.
80/20 Analysis
Some "rules" have universal application and the 80/20 rule is one of them. If 80% of your sales are generated by 20% of your products, you want to know exactly what that 20% is and how to maximize your gains. An 80/20 analysis allows executives and buyers to determine their inventory all-stars based on a variety of benchmarks: bestsellers, top revenue generators and highest margin holders.
See Related Post: Unified Commerce
Product Performance
Key product metrics help balance the intuitive and artistic side of buying.Product performance snapshots aggregate data to compile key metrics such as gross margin return on investment (GMROI), cost, selling price and sales history, all in real time.
Collection Analysis
Buying collections can be a substantial investment, yet it's an important merchandising strategy in the casual furniture industry. Analyzing your collections by overall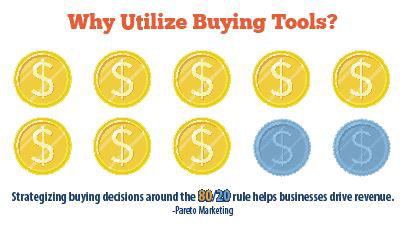 profitability can help you determine what lines to reinvest in, or what trends to look for when purchasing a new collection.
Sales to Inventory Ratio
This tool provides a high-level look into your merchandising strategy. It shows each product's total on-hand inventory value and the percentage it represents of your total inventory. This is complemented by the product's annual sales revenue and what percentage of your total sales each product represents. Comparing inventory to sales is key to analyzing the effectiveness of your assortment planning.
See Related Post: Four Ways to Win the e-Commerce Game
Purchase Recommendations
Finally, we believe a buying analysis is best supported by actionable recommendations. This tool provides an overview of your current inventory, open purchase orders and sales trends by product. This helps your buyers effectively plan overall inventory. They can even automatically generate a purchase order to quickly respond to demand.
At Storis, these tools have contributed to 3-5% margin growth just in the first year post conversion for many of our newest retail clients. Whether it's through your current retail technology or by expanding your analysis with new technology in the future, make sure your buying team has the tools to maximize your merchandise's performance.