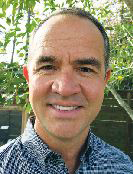 Listen and Learn
May 15, 2017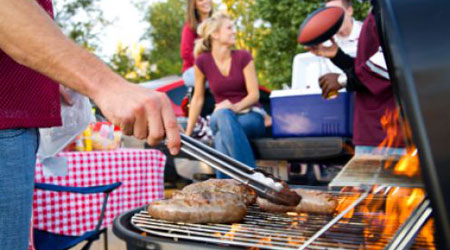 Over the last 18 years, I've met with dealers around the country to share my grill product and outdoor kitchen knowledge. As a sales and marketing professional, sharing what I know has been a very important part of my job. Good product and category knowledge is a fundamental part of successful selling.
I realize that my time in a dealer's showroom is more than an opportunity to educate the owner and sales team—it's an opportunity for me to learn. I ask questions and listen.
I'll often start a conversation with a dealer by asking a simple question like, "What grill products and accessories sell best in your market?" Responses to qualifying questions like this help me tailor the information I share to be more meaningful and engaging. They also give me valuable insight into the dynamics of the market, ideas for product improvements and input on the dealer's individual needs.
I've learned that each market has its own unique characteristics, but they all share a common theme—consumers want and are investing in better outdoor living spaces, and a grill or outdoor kitchen is a fundamental component of this space.
The principal of listening and learning is also important in a dealer's interaction with a consumer.
A common best practice among the most successful dealers is that they ask their customers questions and they listen. Getting to the heart of a consumer's needs and interests is an important place to start the selling process. The more you know, the more well-equipped you will be to suggest products that fit the consumer budget and appeal to their cooking aspirations.
In terms of grills and outdoor kitchens, most consumers are not aware of the breadth of product and solutions available to them. They can't ask for it because they don't know it exists. There's an opportunity for the dealer to listen and then educate on the products that best suit the consumer's cooking and entertaining style.
Here are examples of broad qualifying questions that can help you understand a customer's grill or outdoor kitchen needs:
What do you like to cook outside?
Responses will range from weekend burgers and hot dogs for the kids to slow roasting, smoking and full-blown multicourse meals for large groups. The good news is that there are products available to satisfy all of these various cooking styles. It's important to know the ins and outs of these products and offer a selection of each.
Who are you cooking for?
Is it one or two people, or extended family or the entire neighborhood on occasion? A consumer's response to this question will help you understand what size and type of grill they might need, as well as the complementary cooking accessories, preparation amenities and storage solutions that could be helpful.
Are you cooking and entertaining in the same space?
This is the great thing about an outdoor kitchen. It combines the elements of cooking and entertaining in the backyard. Everyone has owned a grill. It's a place to cook. But an outdoor kitchen offers a place to gather for a drink or conversation before and after cooking. There are countless bar, refrigeration, storage and even outdoor heating products that make entertaining outdoors fun and easy.
Getting your customer to talk and think about these lifestyle considerations while you listen makes the process of selecting the right grill and accessories fun for the customer and can help you sell more. It also gives you the opportunity to win the consumer's confidence by demonstrating your expert knowledge.
It's important to listen, understand your customer's needs and educate them on the possibilities. They're counting on you to help them realize their best backyard cooking experience.