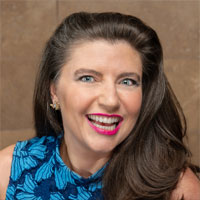 Breath of Fresh Air
June 15, 2017
It seems that in fashion as well as in furniture, trends come round every decade or so. Take the iconic egg chair by Danish architect Arne Jacobsen. He created the chair in 1958 for the lobby and reception areas of the Royal Hotel in Copenhagen.
In the '70s, his design swung outside, and the hanging egg chair became a contemporary take on the classic.
Today these chairs are selling out again. Allen Calzadilla, president of Skyline Design North America, said they can't keep their rattan Heri Kubu egg chairs in stock. Sika has also revived its 1959 hanging egg chair by Nanna Ditzel in sturdy wicker. And Fermob did their own romantic version, a "hanging armchair," in hand-forged scrolls and rings.
What do they all have in common? They are suspended in air: The topic of our fourth and final installment of the Elements series in the June issue.
In the issue, we explore advancements in shade to cool the air, and we also take a look at all the different types of suspension products from tents to daybeds.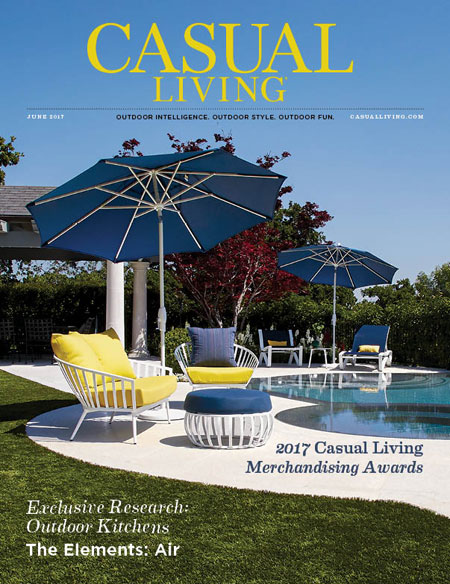 Also, be sure to check out our exclusive online piece by Jennifer Bringle on outdoor refrigeration. These days it's not enough to just stay cool outdoors, we must have freezer capabilities, too! And don't miss our exclusive research on outdoor kitchens in the June issue.
But I must say the highlight of the June issue for me is my feature on Telescope Casual. I had the privilege of going up to Granville, New York, to visit with the Vandermindens and tour their nearly 1 million-square-foot factory. While I was blown away by the history (the entire plant is still heated via wood boilers), they wanted me to write about what's new. So, you'll see that I managed to do both.
Not to be outdone, this month, designer Libby Langdon shows us how the design community and specialty retailers can work together to increase business (they can!). And the specialty retailers themselves shine this month with our annual feature on the winners of the Casual Living Merchandising Awards. Congratulations!
Certainly, this is market season, so you'll find a wrap-up of both the High Point Market and the HD Expo in our June issue, as well.
Whew! You have a lot of reading to do to catch up with all that's happening in the drama, "As the Casual Turns." But it's June. It's hot. So go find a hammock, or a porch swing, or a hanging day bed or a hanging egg chair. Then fix yourself an iced tea and curl up with Casual Living. It's nice to just keep it casual.