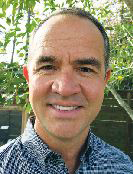 Get to Know Grills
June 15, 2017
The weather is warm, the days are long, and consumers are ready to make the most of their backyards. As a retailer, it's up to you to educate them on products and solutions so they can realize their best backyard experience.
Due to the continuous exposure to the outdoor living trend, consumers understand and embrace the "outdoor room," which can include any number of products. The most common categories are casual furniture, grills/outdoor kitchens and fire features.
Chances are, if a consumer asks for your expertise selecting the right furniture for their backyard oasis, they're also planning to purchase products in one of these other categories, too.
This presents an opportunity for you to understand and offer complementary products. Not only will it help reinforce your value to the consumer, it will increase the dollar amount of the transaction.
Grills and outdoor kitchens are often characterized as the heart of the "5th Room." When it comes to grills, there are several makes and models for consumers to choose from. Each has its own set of features and benefits, in addition to being well-suited for certain types of foods and cooking styles.
Grills 101
For the purpose of this column, let's focus on types of grills. Not in the way of sizes, price points or style, but a basic overview of the types of grills consumers are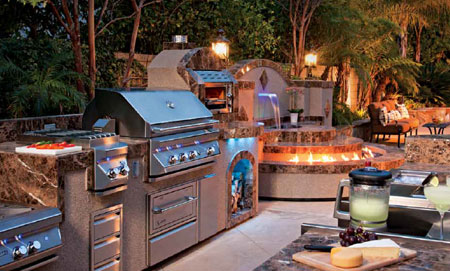 trending toward today.
There are four primary varieties: gas, charcoal, kamado and pellet. It's important to understand the basic ins and outs of each one so you can guide your customer to select the right grill for their cooking and entertaining style.
Gas grills are all about convenience. They are easy to light, simple to clean and many offer the ability to sear, bake, roast, smoke, rotisserie and more. Gas grills are versatile, user-friendly products that work for everyone from novice grillers to expert chefs. They are, without exception, the most widely sought-after grill type.
Charcoal grills offer a classic style of backyard cooking that, for many of us, was our first exposure to a grill. They recall warm memories of gathering with friends and family. Charcoal grills require a little more expertise to manage the temperature, but many outdoor cooking enthusiasts won't cook on anything else. They love the romance, flavor and cooking style that a charcoal grill provides.
And once they perfect the cooking technique, they find charcoal grills to be incredibly versatile and capable of fantastic results.
From Age-Old to '80s
Kamado grills originated in Asia more than 4,000 years ago and made their way into the U.S. market after World War II. They feature a highly insulated dome-shaped body and generally use lump charcoal as a fuel source.
Kamados are most often used like an oven, given their ability to hold a wide range of temperatures for an extended period of time, making them well-suited for foods that taste great when cooked low and slow, or for meats that benefit from added smoke flavor.
Higher temperatures are also possible for baking or more traditional grilling. Like charcoal grills, they require some expertise to manage the temperature.
Pellet grills were introduced in the mid-1980s and use pellets (compressed natural wood particles) as a fuel source. Like kamado grills, they're typically used more like an oven and can hold a wide range of temperatures—including low and slow for giving food that great, smoky flavor.
An advantage of pellet grills is that they can be set an exact temperature with the turn of a dial, making them very easy to use. An electric burner ignites the pellets and heats the grill.
Don't be surprised if a consumer tells you they need more than one type of grill. Multiple grills for different types of food and cooking styles have become a growing trend in the grill and outdoor kitchen category.
As a retailer, understanding the different types of grills will help you guide the consumer to the right product. Don't let them slip away and buy a grill somewhere else—selling grills is fun, easy and profitable.