In the Numbers
June 23, 2017
Whenever I talk to folks in the casual industry at markets and events, invariably I'll hear how much they love the research in Casual Living.
It's no surprise—our research team does an incredible job crunching the numbers and gleaning the most important insights from the data.
That's why I'm so excited to present some of our latest research at the Las Vegas Market this summer. On Sunday, July 30, at 11 a.m., in the South Sea Outdoor Living showroom, I'll talk trends—recapping the best of the year so far, and offering predictions on growth areas for the casual industry. Attendees will leave with new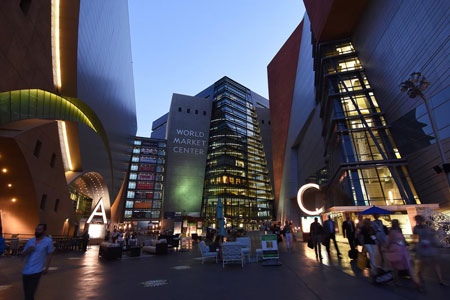 insight into the state of the casual category, its growth trajectory and how outdoor can help grow their business.
The seminar is free to Las Vegas Market attendees, and attendees will receive 1 CEU. Lunch will be served following the presentation in the South Sea Outdoor Living showroom (C1296). Space is limited—click here to RSVP.
But that's not all from the Casual crew!
The following day, Monday, July 31, 3:30 p.m., in the Ebel showroom, Casual Living Editor-in-Chief Waynette Goodson will offer a master class for designers on outdoor materials. It's important for designers to become knowledgeable about performance materials so they can understand the value of these expensive pieces and how to convey that value to clients. The Master Class presentation will explore four key categories: plastics (marine grade polymer and recycled plastic lumber), wicker (synthetic versus natural), alternative woods (beyond teak) and aluminum (cast, extruded and tubular).
The seminar is free, and designers will receive 1 CEU for attending. Cocktails will be served afterward in the Ebel showroom (C1389) to celebrate the new July issue of Exterior Design.
If you're planning to attend the Las Vegas Market, we hope you'll join us!