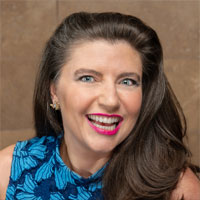 Designer Education
July 3, 2017
"I have a client in the mountains who loves a traditional style—but he doesn't want teak! And it's a very windy location, so what am I going to do?"
"I've been in retail for casual for a long time, and now that designers are coming into the business more and more, I want to get to know them better and what they want."
"I'm in marketing for an outdoor manufacturer and I'm here to learn about the category and get up to speed on all the trends."
"I made these pants out of Sunbrella fabric myself. Are you looking for designers for your Chicago fashion show?"
I heard all different kinds of reasons for attending our inaugural Designer Workshop, June 27, at Furnitureland South. The event attracted a mix of designers, industry leaders and outdoor professionals who enjoyed a day of educational presentations and networking opportunities.
Truth is, this was a pinnacle moment in the history of the brand that is Casual Living, a magazine that has been around since 1958. For the first time, we're reaching out to the design community, which has become a major influencer in the industry and a larger segment of our readership. (We even developed a new magazine for designers: Look out for the next issue of Exterior Design in July, distributed throughout the Las Vegas Market.)
See related article: Designer Workshop Slideshow
Gloster President Eric Parsons attended our workshop and he agrees: "It's critically important for Casual Living to connect with the design community. The designers need a go-to source, and this is a great start to that relationship."
It's also important that the different segments of the industry connect with one another to elevate the category, as interior designer Libby Langdon so deftly wrote in her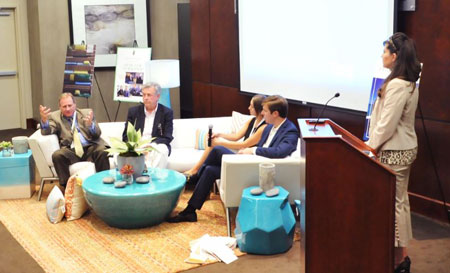 Gary Bryant and Michael Heath of Seasonal Living joined Harrison Hood and Emily Weiss of Sunbrella for a lively vendor panel discussion during the event.
June Design 101 feature: "At first glance, retailers and designers seem to be on opposite ends of the spectrum, with no need to interface. But when it comes to promoting and growing our business, we are more of a community than you know! There are so many ways for retailers and designers to work together to build brand awareness, consumer trust and sales."
The inspiration for the workshop comes from the reality that many interior designers are entering the outdoor category for the first time, and they're just now getting to know casual manufacturers and performance materials.
Both Seasonal Living and Sunbrella sponsored our event for the chance to get in front of these patio novices and familiarize them with their brands. And Furnitureland South didn't miss the opportunity to host the workshop, tour attendees through their sweeping outdoor showroom, and present on their Design Center and The Design Network. I'm so appreciative to forward-thinkers like these who recognize the new opportunities in the industry.
See related video: Casual Friday: Designer Workshop
Many of the designers (40!) shared with me afterward that they had no idea about The Design Network and planned to sign up. Others oohed and ahhed over the beautiful pieces on display by Seasonal Living. And I kept hearing over and over, "Who knew there was a Sunbrella app?!" It seemed that everyone had their special "aha" moment.
So, a big thank you to all who attended our event, all who sponsored it and all the folks at Progressive Business Media who helped put it together. For those of you who missed it and would like to get involved, feel free to reach out to me at 336-605-1033 or wgoodson@casualliving.com, as I'm sure we'll be planning another Designer Workshop soon!