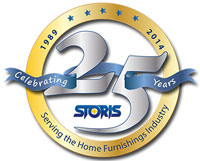 What is Your Customer Experience?
July 10, 2017
In today's retail environment, customer experience is a business' true competitive diffe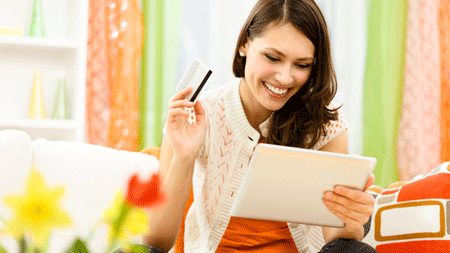 rentiator. So what is your customer experience?
You may be envisioning how your showroom takes your customers back to their most memorable vacations—inspired vignettes, calming music and the soothing scent of the ocean.
Nothing instantly snaps a customer back to reality like you telling them the collection that attracted them to your store is actually $300 higher than your online price and won't be available for more than a month. Luckily that's the kind of "experience killer" that a technology partner can help you avoid.
According to Harvard Business Review, "the most important picture is that of the customer's end-to-end journey." And today, experts are challenging retailers to take customer experience to the next level.
Here is an example of the journey that every retailer should strive to deliver.
Your ideal customer is sitting in their beautiful backyard on a terrible outdoor patio set and thinking there must be a better way to enjoy the view. Without even getting out of their chair, they begin their purchasing journey.
They Google "outdoor furniture store near me" and find several options, including your store's top-ranked Google listing. They also open a few more websites for comparison, but are intrigued by your homepage's exceptional product vignettes, standout customer reviews and images from your last community outreach event.
They decide to attend the grilling demonstration that you're hosting next Thursday evening, and in the meantime, browse your online selection. Pricing and availability are clear. In fact, the customer finds an outdoor dining set you have in your local showroom at a desirable price point that they can even customize. The customer adds the item to a cart and signs up for your event.
Thursday comes around, and as they enter your store, they are personally welcomed by an associate who takes them directly to the set they're interested in, which has been accented with cushions of their preferred color scheme.
The customer has a great evening and loves the merchandise, which is easily ordered, customizations in tow. A few weeks later, it arrives on schedule as promised. Your customer receives a thank-you email with 15% off their next purchase and a prompt to leave a review. It's a well-earned review that goes a long way in attracting your next customer.
While that example journey sounds easy from the perspective of your customers, creating this experience is not attainable without the right tools in place. This experience represents unified commerce at its best and requires retail technology that facilitates this excellent customer journey.
The casual furniture industry is a step ahead with customer service. When your business makes the experience of purchasing an outdoor sanctuary a remarkable journey, then you will see substantial gains in today's retail market.