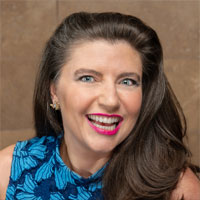 Born to Shop in the U.S.A.
July 17, 2017
In July, Casual Living always produces an all-American themed issue. And what's more American these days than shopping? We're a consumerist society, and I must admit that shopping is my favorite pastime.
In fact, consumption has been called America's true national pastime, from the earliest European settlers trading with the Native Americans to today's Internet shoppers.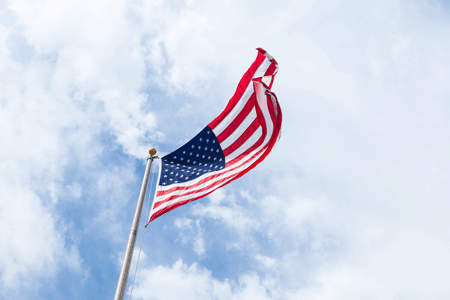 Thankfully for my budget, I'm not an Internet shopper. I'm simply not going to buy something unless I can see the true color, feel the texture and try it on for size. Imagine my surprise getting this job last May and finding out that people actually buy their patio furniture online. In a conversation with Doug Peppler of Agio, Doug said that at first, no one in the casual industry thought the Internet would be an issue. No one in the industry dreamed that someone would buy a chair online that they hadn't sat in.
See related post: Designer Education
Today, we date online and meet our future spouses. We shop for pets and order dogs online. We talk with doctors online instead of going in for a visit. I guess the chairs are the small stuff.
That said, I continue to be surprised by what people buy online. Most recently—mattresses. I badly needed a new one, and a friend recommended that I buy one online from Casper, one of Time magazine's 25 greatest inventions of 2015.
So I agreed to surf around the site. Turns out, a queen goes for $950. It's supposed to be the same quality as the store-bought varieties, and they ship it straight to your door in a box. Yes . . .a tall, square box that looks impossible to get a mattress into. (Reminds me of those prank cans of nuts that you open and the fake snakes pop out.) Then you get 100 days to try it, and if you don't like it, they'll pick it up. (Thankfully, you don't have to get it back in the box.)
Then I went to a Mattress Firm. To compete with the Caspers, they now offer a 120-day trial period, and better still, they dispose of the old mattress and box springs for you. Casper doesn't do that.
Further, Casper only has one kind of mattress. "Pressure-relieving memory foam and a breathable, springy layer come together to create a perfect sleep surface," the site reads.
See related post: The Power of Email Marketing
Whereas there are a sea of mattresses at Mattress Firm. Memory foam, pillow top, firm, gentle firm, soft. The possibilities seemed endless. Best part: I could try every one of them. And I think I did. (My favorite: Tom Brady's Beautyrest Black Label for the professional quarterback price of $4,400.)
When I asked the store rep if he'd ever heard of Casper, he said he had. Then he said, "A mattress is an investment in your health. Why in the world would you risk going online and ordering something you haven't tried?"
Now I sleep soundly on my new Serta iComfort "Blue Touch 300" mattress. And I will sleep even more soundly knowing that I carefully selected it from a store, where I tried a variety of different products. And if I can't sleep on the iComfort, then the store will pick it up, and I can try a different one. Ahhh . . . now that's the real "American Dream."