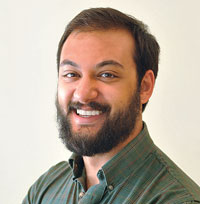 How one study can help you plan your social media strategy
July 27, 2017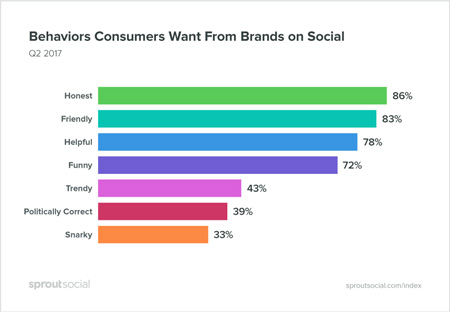 Still trying to figure out social media?
Seems like everyone in the furniture industry is. Every day new research is published about what people do and don't like from brands on social media.
A few months ago, Sprout Social, a social media management company, found six of the top reasons consumers unfollow brands on social media.
A new study from Sprout Social focused on behaviors consumers do and don't like to see from brands on social media. Its findings can help you better plan your social media strategy.
What to do: Honesty (86%), friendliness (83%) and helpfulness (78%) were the top behaviors consumers like to see. If we think about real life, these are all things many people want from other people, so it makes sense that they would want them from brands on social media.
Few people would follow a brand if they weren't friendly, and many people use social media to solve their problems. Why people respond well to these two behaviors is obvious.
But I think the whole "fake news" epidemic put more people on guard, and that's why honesty is most important. The only thing worse than lying to your customers is not owning up to the lie once you're caught, which could end up saving your brand if you do it in the right way. People are tired of false information and they want the brands they love to be transparent.
What not to do: Being snarky (33%), politically correct (39%) and trendy (43%) were the three things consumers don't want to see from brands on social media.
There are definitely snarky and successful brands like Nest and Casper, but it's hard to pull off. You need to be the right brand and you need to do it tastefully. The report found that making fun of customers and making fun of competitors were some of the things consumers found most annoying about brands on social media. Avoid being snarky if it doesn't accurately portray your brand's personality.
If your brand has nothing to do with politics, stay out of it. There are countless news outlets reporting about politics 24/7, and your brand doesn't need to get involved. Not to mention you're likely to have fans from all political parties, so catering to one group will make the other angry. Focus on who you are, what you do and why you do it.
A few things to consider: The study also looked at platforms where consumers prefer brand personality, as well as generational differences. Facebook is the platform Boomers, Gen Xers and Millennials prefer most for brand personality. Overall, YouTube comes in second, followed by Twitter.
As for actions consumers take when irritated with a brand, 51% of consumers say they unfollow brands. 27% mark it as spam and block them, and 26% ignore the brand.
Creating a social media strategy is hard, but you can use this information to treat consumers the way they want to be treated. In return, they're more likely to stay loyal.
How have you found success of social media? Is there something you want Alex to write about? I want to hear from you Comment below or reach out at Amilstein@casualliving.com