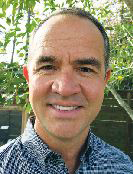 Change is Good
August 15, 2017
Out with the old, in with the new . . . it's too early for New Year's resolutions, but the same slogan applies to your store displays.
Let's set the scene: It's August and grill sales have been great. You've seen incredible attachment sales on grill accessories. Nearly every customer leaves the store with a handful of essential grilling items. Your sales team knows that every new grill should go home with a cover, grill brush and several more adventurous items.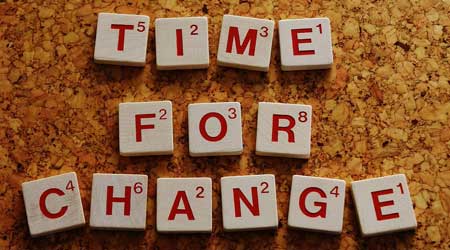 Yet by this time in the season, like most retail stores, your display is starting to show the traffic: damaged, scuffed-up, unpackaged and returned items dot the grill accessories display. The grills may not have damage affecting their performance, but the stainless or painted parts probably have scuffs, scrapes and general signs of wear.
See related post: Listen and Learn
These well-loved items may function flawlessly; but whether you sell grills or grocery produce, customers always demand the freshest, best-looking goods. Did you know that fewer than 1 in 10 consumers expect to pay full price for a product with damaged packaging? Most fear that this damage could also apply to the product itself, or indicate old or outdated stock. More than 50% said they would buy the same item as long as it was discounted. Consider the following to keep your grilling assortment fresh.
Keep It Moving
Move your outdated stock to a bargain section. Cut the price to show some savings—someone may not need that item, but the discount may create the desire necessary to turn it into cash and move it out the door. The same applies to old stock—an obsolete item on display for years doesn't retain its value.
Handle It
The way you handle "damages" and customer returns can really improve the presentation an item should make. Maybe a burner has been returned that didn't fit the customer's grill correctly or a pizza grilling set is unboxed to view the contents, then left out on the shelf. Be sure to repack the item in its original packaging to restore the visual presentation. In some cases, marking it down may be the only way to move it out. Remember to mark it open box; it's an easy way to assure the consumer that everything is still inside.
See Related post: Meet the Challenge
Be Part of the Solution
To improve the customer experience and cut down on this type of damage, contact the manufacturer. Store feedback is some of the most vital frontline information that a manufacturer can absorb. In some cases, you could be the first person experiencing this packaging issue. In other instances, the information you supply could improve the packaging. You may also find that you've identified a common issue that has already been remedied, and updates should be in store soon.
A fresh-looking display is easy to shop and captures customers' attention as soon as they walk in the store. Consider putting a fresh grill into the assortment and moving its scratched predecessor out. Better yet, work these practices into your year-round routine. A well-trained sales team can be on the lookout for sales opportunities: "The floor model has a little aesthetic damage but it's brand new, we can sell it to you for . . ." Sold—old model out, happy customer; new model in, updated display. Keep it fresh, organized and shoppable—sounds like a great retail resolution.