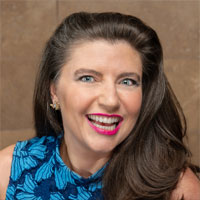 The Winds of Trend
August 31, 2017
To quote the great Julia Roberts in the 1989 hit Steel Magnolias: "My colors are 'bashful' and 'blush.'"
And that's perhaps one of the most interesting 2018 trends forecast for outdoor furnishings: blush pinks combined with deep reds.
In our market coverage thus far (ITA Showtime, ICFA Preview and the Las Vegas Market), we members of the Casual Crew have picked up on a lot of new trends. In fact, I had too much info to cram into the folds of our spectacular September issue—on its way to you now! Here's what didn't fit in print . . .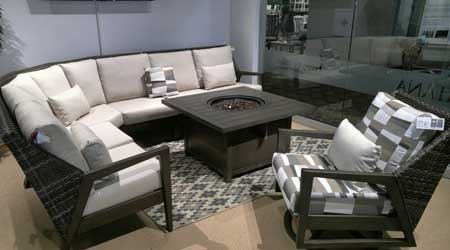 High v. Low
One new aspect found in multiple showrooms: I call it "rising to new heights."
Most all outdoor manufacturers are introducing high-back chairs and super-high-back chairs. The style is more comfortable, and it particularly appeals to Baby Boomers. We found high backs at Ashley, Telescope, Cabana Coast and Ratana (shown, the new Cape Town collection), among others. At both Ashley and Telescope, they've also raised the height of their chaise longues to 18 inches, making it easier to stand up gracefully by the pool in your swim togs.
On the same note, we heard that some of the midcentury sofa and chair heights are being lowered, i.e. they're closer to the floor (note to self: add more quad work at the gym). Perhaps these chairs that are seated lower to the floor appeal to those fit and feisty Millennials. (They can segue into a good game of Twister much easier.)
Will They Last?
What makes a trend a trend is brevity: The style comes, and then it goes. If it lasts, then it becomes a basic. (Think animal print in the fashion industry.)
The comments below were heard at market. No doubt: These trends are popular now, but will they continue?
"We stopped doing anything with movement years ago because we know that anything that moves will break. It certainly is popular now, but we don't want to tarnish our brand by having pieces that could break."
"Drape umbrellas have run their course."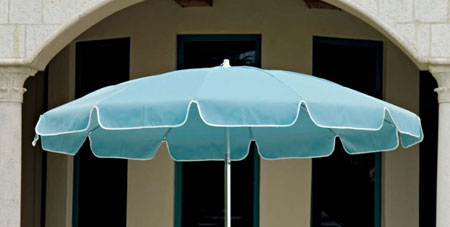 "The woven collections that began 10 to 20 years ago that come in fun shapes, such as leaves, or that can unwind into dining sets. Ones that are sculptural and come in stacked pieces, such as the daybed that comes apart with seating. Those may not last."
For more trends, both the business of casual and the fashion of casual, be sure to check out our 200-page September issue with a Trends theme. And remember . . . KIC! Keep It Casual!