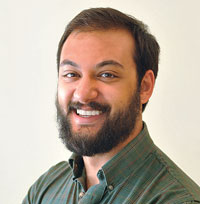 3 stats on why to carry American-made
September 5, 2017
Have you noticed that more and more products are being slapped with a "Made in U.S.A" sticker lately?
While American manufacturing has grown quickly in recent years, the want for American-made products seems to be growing even quicker. If you were thinking of adding American-made products, now's the time.
We sent out our second-annual "Made in the U.S.A" survey for our July 2017 issue, and there were three main findings of interest: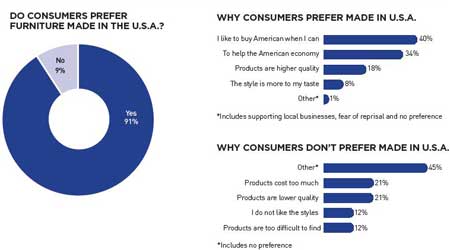 91% of consumers prefer outdoor furniture made in the U.S.A.
Yes, you read that correctly: Ninety. One. Percent.
The survey also asked why consumers prefer products made in the U.S. and 40% said they like to buy American when they can, 34% said they like to help the American economy and 18% said products are higher quality.
How you can use this: If American-made products are beloved by more than nine out of 10 consumers, the logical advice here is to add American-made products to your store.
But before you do that, experiment and think it through. Try adding a few Made in the U.S.A. products to your store and see what the reaction is. Survey your customers and see if they really prefer products made in the U.S.
Then you need to do some math and see how American-made products will affect your revenue and profit margin. Depending on your store, adding domestic products could have multiple financial benefits.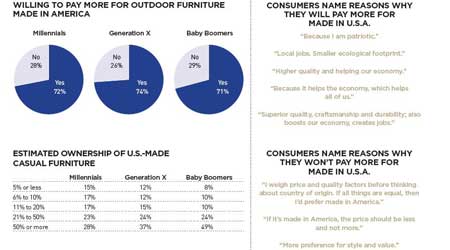 72% of Millennials are willing to pay more for outdoor furniture made in America.
Ah yes, Millennials, the misunderstood generation. But with these numbers, it should be well understood that Millennials prefer American-made products. Boomers and Gen X aren't far behind, with 71% and 74%, respectively, willing to pay more for domestically manufactured products.
How you can use this: According to the survey, reasons consumers will pay for American-made products include being patriotic, supporting local jobs and helping the economy. This means you need to plan your advertising accordingly—play up these aspects to drive traffic.
Looking at the reasons people will pay more for American-made, they have pride in and love for their country. If you can reflect this pride in your advertising, it can have a better chance of reaching the consumer and influencing their decision.
Try something like adding a "Made in America" symbol to your advertisements. You can even start a blog or post on social media about why you carry American-made products. Remember that you don't need to say that domestically manufactured products are superior, because that's not always true; you simply need to show that you carry them.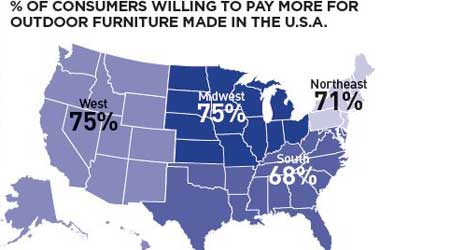 Southerners are least likely to pay more for outdoor furniture Made in the U.S.A.
Separating the U.S. into West, Midwest, South and Northeast regions, the South is the region least willing to pay more for outdoor furniture made in the U.S., with 32% saying they wouldn't be willing to pay more.
By comparison, the Northeast had 29% saying they aren't willing to pay more, and the Midwest and West were tied as the most likely of the four regions to be willing to pay more.
How you can use this: There are two ways you can take advantage of this information. First, you can use it to evaluate how much you're going to need to push outdoor furniture depending on your region. Customers in the South may need more convincing than customers in the West or Midwest.
Second, you can try change consumer opinions. Outline the benefits of American-made products, why you carry them and why you'd recommend them. Make sure your salespeople are educated about which products are made in America and give them the resources to talk about these products intelligently.
This Made in the U.S.A focus isn't going away anytime soon, and the faster you adopt a strategy for carrying American-made products, the sooner you will see the benefits.