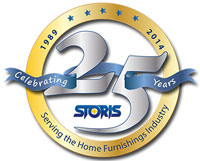 Casual Conversations
September 7, 2017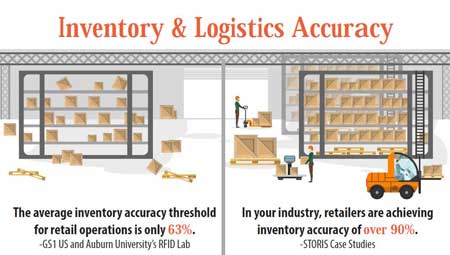 Every year at Casual Market, retailers are invigorated—not only by the introduction of beautiful new collections, but also by the strategic ideas shared with fellow peers. The dyna-mic nature of retail and how to handle challenges presented by rising e-commerce sales will be important topics this market.
Part of the customer experience that has been a prominent discussion lately is how quickly merchandise gets from the point of purchase to the customer's home. Technology is critical to a retailer's unified commerce strategy and how they move inventory through their supply chain efficiently.
I have been inspired lately by the features I have seen in retail technology, specifically designed to move furniture from Point A to Point B. Here are some that are worth discussing further and that will be a part of conversations at market:
Inventory Management
The foundation for a great supply chain that meets customer expectations is inventory management, yet you may be surprised to hear that the average inventory accuracy threshold for retail operations is only 63%.
Adding to the challenge of inventory accuracy is the increasing amount of devices that customers use looking for inventory-related information. Making sure real-time updates are hitting your centralized inventory database, regardless of where the action occurs, is key to success.
Warehouse Logistics
Another important place for keeping inventory moving is your warehouse. Cross-docking is a strategy that can help expedite the fulfillment process by forecasting outgoing product demand through your inventory management solution. The strategy is to transfer incoming shipments directly to outgoing transportation loading areas without storing the merchandise. It allows you to shave time off the warehousing process, cut storage costs, and most importantly, get items to the customer faster.
Website Strategy
Many technological features that aid in supply chain management appear on a retailer's website. In an industry where customers often start online but purchase in-store, a popular feature is for your website to note which store locations have a product on display. Additionally, customers seeking instant gratification can search for products by their zip code to find items that are available for in-store pickup.
Flexible Delivery
Another feature that goes a long way toward customer satisfaction is the ability for them to adjust the delivery date on open e-commerce orders. They simply use a calendar selection that links to the retailer's routing calendar. Through routing logic, they will only get dates that are attainable by the retailer. Dates are then updated automatically in the store's order management system.
While client expectations are changing, especially when it pertains to getting merchandise efficiently, retail technology is keeping pace with these advances. We hope that these and the other ideas you learn at market can help your business thrive.