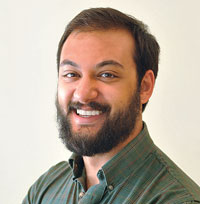 3 simple changes that will make your website outstanding
September 25, 2017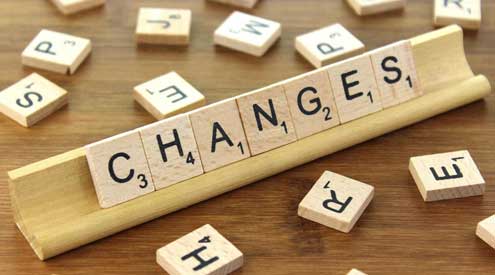 Think about your website. Is it unique? Does it offer all the information your customers need to know?
Because the consumer experience now extends beyond the brick-and-mortar store, these are things you need to closely consider. The world is in full digital mode, and the importance of a solid website is only going to increase from here.
While things like blogs, style quizzes, videos and games on your website can help keep customers engaged with your brand longer, here are three simple things you can do to drive more engagement:
1. Give it a personality. Think about websites you visit. Does anything about them stand out? I personally I think it's great when brands have a funny or entertaining 404 error page, like this awkward one from artist Steve Lambert or this space invaders-themed one from hosting company Kualo. This adds a little humanity and humor to your website at a time when most people would get frustrated with the page not working.
But it's not just the error page you can have fun with. Write witty descriptions, make your headers stand out and add pizzazz throughout your website in any way that makes sense for your brand. This will also make you more appealing to consumers because it will help them connect with your brand.
See related post: How one study can help you plan your social media strategy
2. Make it easy to use, practical and helpful. Don't skimp on the "About Us" and "Contact" sections of your website. This is a personal pet peeve, but know that it also matters to your audience. People visiting your website want to know who you are and what your brand's mission and purpose is. But you can also mix things up a little bit. What do you think users will like better: a short "About Us" section with two paragraphs, or a company timeline with pictures and fun blurbs?
Take Jerome's Furniture's website, for example. Its "About Us" section is split into several parts. The company's values and principles are at the top, then there's a section about why they're unlike other furniture stores, another small section about their people-first approach and a timeline outlining how the family business began and grew.
As for "contact" sections, I don't understand why companies think it's okay to not have one. You do want people to contact you, so make this section easy to find, understand and use. You can put whatever you feel is best on the actual page—just make sure it's helpful and easily accessible.
3. Be different. The problem isn't that all furniture website look the same, it's that they are all offering the same content as everyone else. Jason Solarek, CEO of Bridge, a website solutions company, points out that every Facebook account looks the same, yet it has 25% of the world's traffic. "Shoppers love having consistent navigation and layout," he says. "The problem is the same content on these sites, not the actual look."
He also warns of mistaking an e-commerce website for entertainment. "For most stores, websites are tools," he says. "Their primary purpose is get an action done. i.e. to buy an item quickly, search quickly. etc. Most e-commerce websites are 'hammers.' They are not entertainment. When stores start to confuse their site for some entertainment site, they quickly make navigation confusing, waste money on needless things and overall make the shoppers suffer. The best thing a store can do online is make their site easy to navigate—even if that means having it be the same as their neighbor's site. Function trumps form online."
Like your store, your website should be more than a place to shop for products. It should be a place where consumers truly find the information they are looking for. Get creative but keep things simple and it will pay off.
What do you do to make your website stand out? I want to hear from you! Comment below or reach out at Amilstein@casualliving.com