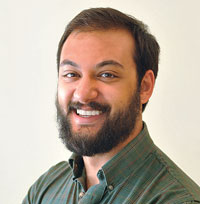 2 critical events furniture manufacturers need to know about
October 6, 2017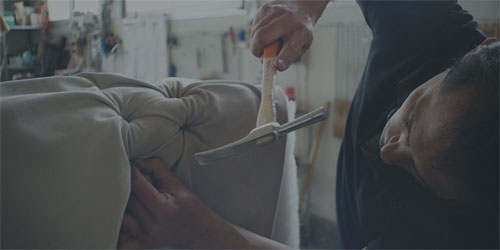 American manufacturing is constantly changing. When it became more affordable to manufacture in places like China and Vietnam, American manufacturing suffered greatly. Hitting its worst point during the Great Recession of 2008, manufacturers have since hired 800,000 new workers. Manufacturing jobs now account for 9% of the U.S. workforce, or about 12 million people.
Today, more manufacturers are returning to on-shoring than ever before. According to Boston Consulting Group (BCG)'s annual "Made in America, Again" report, in 2015 17% of respondents said they were actively reshoring – more than twice the number actively reshoring in 2012. Manufacturers are now almost three times more likely to move production to the U.S. than to off-shore locations to access skilled labor.
The U.S. surpasses China and is outpacing Mexico as the most likely destination for new manufacturing capacity, making the future of manufacturing look even better. These two manufacturing events play a crucial role in the future of manufacturing, especially in the furniture industry.
Manufacturing Day, the first Friday in October (October 6, 2017)
Held on the first Friday in October, Manufacturing Day is a nationwide event comprised of more than 2,000 smaller events held around the country. The goal of MFG Day is to address skilled labor shortage, connect and inspire future generations, and take control of manufacturing's public image. It's a time to address common misperceptions about manufacturers and allow manufacturers from each state to show their communities what manufacturing is and isn't through interactive events.
MFG Day is extremely important to the future generation of manufacturers because it lets current producers address common concerns while coming together to discuss changes and challenges in modern manufacturing. It's a great way for communities to better know their local manufacturers, start broad discussions and educate and inspire a younger generation.
You can even host your own event by working with MFG Day event planners. For more information visit www.mfgday.com, or check out this informative infographic about what manufacturing really looks like.
Home Furnishings Manufacturing Solutions Expo, July 18-19
Progressive Business Media (PBM) and Exposition Development Company (EDC) created the Home Furnishings Manufacturing Solutions Expo (HFMSE) to address the on-shoring trend and build an opportunity for the industry.
Serving the $150 billion home furnishings industry, HFSME provides attendees with innovative, timely solutions for manufacturing, warehousing, technology, financial and logistics services.
The American Home Furnishings Alliance (AFHA) will ensure education serves as a large part of the expo. The AHFA are experts on regulatory and compliance issues in the home furnishings industry and they work directly with regulatory officials around the country to make sure their members understand critical issues.
While there are machinery shows in countries like Japan, Germany and China, there are currently no shows of this kind in the U.S. Typically, a manufacturing head or a CEO goes to machinery shows, but HFMSE makes this opportunity available to everyone. It aims to allow more people, both in terms of company size and within individual companies, to attend and see the equipment in action.
The inaugural HFMSE took place June 7-8, 2017, at the Georgia World Congress Center in Atlanta. In 2018, the event will be held July 18-19 at the TD Convention Center in Greenville, South Carolina.
For more information about the expo, who's exhibiting and who should attend, visit www.HFMSE.com.
Have something you want Alex to write about? Contact him on Twitter @CLalexM or by email at AMilstein@CasualLiving.com