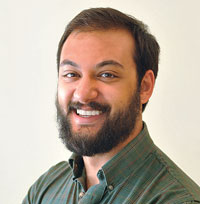 Why you should consider using chatbots
October 9, 2017
Customer service is the pillar of every successful organization.
And just like everything else, customer service is changing, and you need to evolve with those digital advances to remain successful.
One major introduction in the customer service world is chatbots, or virtual customer assistants—automated customer service agents that can be used to answer simple questions. If you've ever clicked the "help" tab on a website and were presented with a small dialogue box at the corner of your screen, you've probably talked to a chatbot.
See related: 3 simple changes that will make your website outstanding
Sometimes you'll speak to real people in these chat boxes, but the potential of chatbots is increasing as consumers want better customer service, and customer service agents need more time to help with harder questions.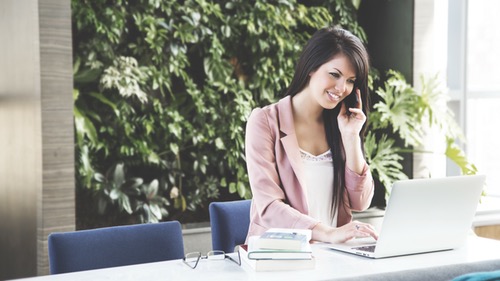 According to Aspect Software's 2017 Agent Experience Survey, consumers prefer an agent-chatbot combination.
There are a few key findings that may convince you an agent-chatbot combo can help your business.
Easy questions, answered.
The study shows that about 70-80% of day-to-day calls are easy questions. And 61% of consumers prefer chatbots for easier questions because they think they will allow for faster resolutions.
From this it makes perfect sense that a chatbot can help your business. This frees up more time for staff to answer harder questions, which the study shows 42% of consumers want live agents to help them with.
According to the study, the use of chatbots is expected to jump by 1000% by 2020. Not 100%. Not 500%. With those numbers, you may only be able to avoid chatbots for so long.
But chatbots also make consumers happier. According to the study, 65% of consumers said they feel good about themselves and the company when they can handle an issue without talking to a live person. Think of it this way: You can make your customer feel better about themselves, and your company, by not talking to them. Sounds easy, doesn't it?
New opportunities abound.
Consumers aren't the only ones who like chatbots. The study found that customer service agents see new opportunities in taking more complex calls.
Of the study respondents, 79% say it would improve skills, 72% say it would make them feel like they have a bigger impact at the company and 64% say it would enable them to provide a more personalized experience for the customer. If you want your customer to be happy, your agents need to be happy, and helping them do their job more effectively should be a no-brainer.
See related: How one study can help you plan your social media strategy
However, be warned that chatbots can backfire, because people also like talking to people. The human connection is important to customers, and if they feel like they are talking to a robot that doesn't care, this may affect their view of your company.
To avoid this, find a way to offer customers a choice between speaking to a human or a chatbot. For easier questions, many will choose the virtual helper, but those who don't will appreciate that there are options.
The way customer service works is going to continue to change, but the quality and importance of it will always stay the same. Consider adding chatbots to your website and see how they can improve your customer service department.