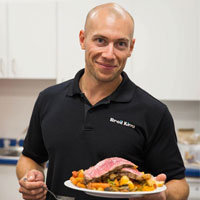 'Tis the Season
October 16, 2017
Those of us in the North look at grilling as a seasonal endeavor—unless you want to dig your grill out of the snow while braving the cold in the dark at 6 p.m. Grillers in the South have the opportunity to grill comfortably all year round in lush oases, enjoying drinks with little umbrellas in them—or at least that's what I'm imagining while I'm shoveling snow in the dark.
Regardless of where you live, the grilling season has an ebb and flow greatly impacted by the weather. But weather doesn't have to be the deciding factor in your grill and accessories sales. Capitalize on holidays or local events to drive incremental sales year-round.
Give Gifts
The avid griller may not be able to grill all year, but they absolutely wish they could. A love for cooking isn't lost when the snow flies. Grill accessories for Christmas may be
incentive enough to haul the grill out and fire it up.
Feed that passion by building a grilling package at the store level. Include the grilling essentials: A tong, turner or grill brush are must-have tools. Then add something fun, like a wok, rib rack or pizza stone. Small extras go a long way; wood chips, wood planks or a bottle opener are all low-cost add-ons.
And tie in your community. Everybody knows that the local butcher has the best cuts of meat in town, and supporting a local business tastes good and feels good, too. Meat and produce expire quickly but a gift certificate stays fresh until the chef is ready to grill. Top the package off with something charitable, and remind your customers that a portion of the proceeds go to support a great cause.
See Related Post: A Fresh Start: Keeping Grills Clean
Plan the Party
Variety is a culinary challenge faced at every get-together. Cooks know what they're best at and where they are comfortable. Help the customer answer the need for variety by tying it into party planning. It can go something like this:
"Q: Are you hosting a football viewing party this weekend?
A: Yes
Q: Do you like nachos and/or chili?
A: Yes Then try this incredible pulled pork recipe that makes three tasty treats: Korean pulled pork nachos with a maple-hoisin glaze and serrano sour cream, pulled pork sliders with Southwest barbecue sauce and a savory pulled pork chili. Here are the accessories you'll need and the ingredients list to make it happen."
Certain occasions require specific accessories to execute a meal. A simple reminder at the checkout may put the transaction on hold and send that customer back into the store shopping. For example, remind your customers they'll need these items to cook their Thanksgiving meal: marinade injector, turkey baster, roasting pans, heavy-duty aluminum foil and, of course, propane. Make grilling an occasion, and your customers will be more likely to celebrate (and shop) even on the coldest of days.