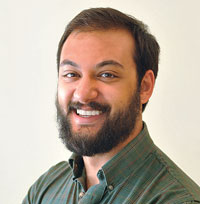 Why you should be on Instagram
October 30, 2017
Back in January, Instagram introduced a new way to shop by launching a mobile shopping experience that allows consumers to discover, explore and buy products from the social media platform.
These unique posts don't look like advertisements, but users can tap the image and see product details for up to five different products in one image. After viewing the items, the consumer can buy the item directly from the retailer's website through a link on Instagram.
This may not be surprising by itself, but let's also consider that Instagram has 400 million daily active users, 95 million photos are uploaded per day, and 59% of internet users between the ages of 18 and 29 use Instagram.
And, knowing this, it should be no surprise that new data shows that 52.9% of Millennials say that Instagram has the most influence for them when making shopping decisions.
If this is due to Instagram's mobile shopping experience, then it speaks greatly to the power of the platform. But what matters most is not so much why Millennials use this for shopping, but rather what you as a furniture retailer are going to do about it.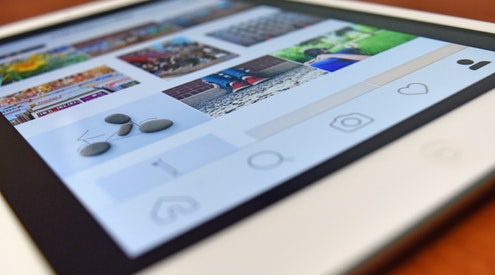 First things first: Get an Instagram account for your business. When considering what to post, stay away from promotional material. Rather, if you're going to use it to advertise for your product, don't make it seem like an advertisement. A caption that says something witty, fun or unique will almost always be better received than a caption saying, "Our beautiful dining set is the epitome of elegance and charm."
At first, you might not see much engagement. That's okay, because engagement takes time to build. But consistency is key. You want to post at least once a day to show your audience that you're there and have something to offer.
Use Instagram to give people a behind-the-scenes look at your company or showcase new products. It's great for furniture markets, as you can show off your products, tell people you are and drive traffic to your showroom. Or take pictures on a business trip to give your audience a taste of what you do at your job. You can even pass off the account to different members of your team for weekly takeovers.
Another great use of Instagram is showcasing the things your company cares about or charities they contribute to. If your company is volunteering at Habitat for Humanity, post a few photos or a video on Instagram explaining what you're doing and why it's important to your company. Try connecting with people in one of the most powerful ways: emotionally.
Now I'm sure you're wondering how you can use Instagram's mobile shopping experience for your products. Last I heard, the platform was testing the shopping experience with just a few big-name retailers. However, from the previously mentioned numbers, it's looking like the program may be a success, and I'd guess Instagram will be launching this for more retailers in the near future.
Until then, make sure you're in the game and know what's going on so that when you're able to put your products on Instagram for people to shop, you'll already have a following ready to buy.