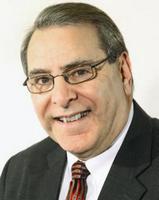 Indoor luxuries migrate toward the outdoor room
June 7, 2013
The ongoing uptick in home sales coupled with the gains being reported by many of the large home centers points to a renewed emphasis on the part of homeowners, both new and established, to spruce up their castles.
Meanwhile, a number of recent surveys strongly suggest that consumers are spending a large portion of their time and money focusing on the outdoor room.
For example, a recent survey in Realtor magazine determined that the trend to create upscale outdoor rooms continues to show strength.
Specifically, the article identified the trend to bring a myriad of aspects of the indoor room, including better furnishings, curtains, televisions and audio systems, to the outdoor room.
It also spotted an emerging trend on the part of many homeowners to create courtyard areas for privacy that even feature high-efficiency windows and doors.
The report also confirmed consumers' ongoing appetites for outdoor kitchens and noted that food preparations ran the gamut from a simple grill all the way to elaborate and fully furnished cooking stations complete with new hybrid grills that allow users to cook with a choice of gas, wood or charcoal.
The popularity of the outdoor kitchen was also noted in a recent survey conducted by Hardscaping firm EP Henry.
According to the supplier, outdoor kitchens, which ranked number three on the survey, included amenities such as built-in grills, refrigerators, countertops and concrete seating walls.
Not surprisingly, when the company surveyed its contractor customers regarding top trends for outdoor design, outdoor living rooms headed the list.
Worth noting, however, was the fact that many of the contractor customers mentioned the growing popularity of adding a roof structure over a patio area.
The growing popularity of the outdoor room was also cited by the American Society of Landscape Architects, which determined that outdoor living spaces were mentioned by an overwhelming 95% of those responding to its survey.
As you would expect, as I found these articles online, there were lots of links to 'how-to' articles that gave valuable insight that discussed every aspect of the outdoor room.
What surprised me was the number of well-written and informative articles about the outdoor room that were posted to retailers.
I found myself thinking that if I was going to create an outdoor room, it would probably be with the help of one of those well-informed retailers.
You are the expert, so make it a point to announce and share that expertise both online and in print.