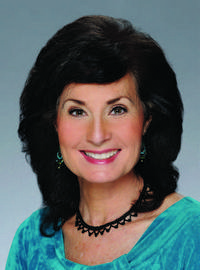 Stores with winning looks turn on outdoor living vibe
June 7, 2013
The saying "it takes a village" applies far beyond child rearing. The notion that "it takes a team" goes way past sports logic.
As we were judging our 13th annual Merchandising Awards for this month's issue, I was grateful for all of the submissions that arrived from stores as far apart as Washington and Florida. I was thankful for the panel of judges who helped me to narrow our list to a select group of winners. Our team tapped the expertise of designers, art directors and retail editors who devoted time to evaluating photographs while imagining a consumer's experience shopping the store.
From their smiles and candid descriptions, I could tell they were feeling the fun buying experience consumers often have while shopping for their outdoor rooms. The judges were thinking about the shopping experience that gravitates away from the serious side of interior design toward relaxation and rejuvenation, outdoor entertainment, grilling and sharing burgers with family and friends. Although they were serious about having to choose one outdoor display rather than another, their comments reflected the same mindset consumers have when buying furnishings for outdoor living areas. "Very fun. I would enjoy shopping there," a judge commented about one store.
Improving through the years, the submissions of high-resolution photos showed well-thought-out displays. As in past years, judges said they would have liked to have seen more from a couple of entries. Stores that were winners in past years were often very close to being selected again. Like a parent, I would have liked to have awarded everyone who participated. But if everyone's a winner, you lose the sport of competition.
Business is competition at its very core. All the manufacturers and designers who develop any sort of product know they will face competition for the consumer's attention and decision to purchase. Along with that, timing plays an important role whether you're dealing with business, sports or children.
As I write this, I noticed a report that retail sales unexpectedly rose in April following March's decline. Most economists had predicted a second month of slight declines. A 4.7% increase in sales at building material and garden equipment supply stores fed into the more sunny retail report. The rise in building supply sales is a key indicator that the housing market's slow growth is underway, as expected.
At a recent Berkshire Hathaway shareholders meeting, 82-year-old Warren Buffett was asked what advice he would give to young people about how to be happy. He told the 30-year-old who asked, "Find what turns you on."
While that sort of advice is difficult for a parent to give, as players in the outdoor arena we can encourage each other to follow that design or product that inspires. The timing is right to join a winning team.