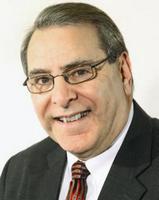 Aspirational shopping gains strength
May 6, 2013
A few weeks ago, Furniture/Today produced a special section that took a look at the opportunities for selling high-end/luxury furniture.
The impetus for the section was prompted in part by a headline I spotted in a recent issue of the Wall Street Journal that read: What Recession? Americans Regain a Craving for Luxury.
I was also intrigued by the luxury/high-end segment because even during the toughest months of the Great Recession, I continued to hear stories about how well this segment held up, especially when compared to mid-priced home furnishings and accessories.
For the record, while many of the high-end suppliers and retailers I spoke with did acknowledge a dip in sales during that time, they indicated affluent shoppers had somewhat curtailed spending because they chose to, not because they had to.
But as you've undoubtedly seen, Wall Street looks robust, the housing market has dramatically improved and by and large, things are looking up, which means this could be the perfect time for retailers, across all sectors, to take price points up a rung or two or three.
In the course of doing research for the Furniture/Today report, a number of interesting things came to light.
One was that the United States has recaptured bragging rights as being the engine currently driving the market for upscale goods.
Until recently, China's consumers were credited for spending more on luxury items than shoppers anywhere else in the world, but as our economy improved, affluent consumers here were quick to revert back to pre-recession spending habits.
Another opportunity being presented to retailers, our research shows, is the opportunity to sell a relatively new breed of shopper - the aspirational consumer.
These are mid- to upper-middle-income shoppers who are ready and willing to spend discretionary dollars (saved from other household line items) on step-up goods.
Wearing my Furniture/Today hat, I've seen a growing number of Top 100 retailers cashing in on the opportunity to migrate goods upward and take both existing and new customers along with them.
A great example of a sharp retailer doing just that is Michigan-based Art Van Furniture, which is currently renewing its focus on luxury goods in the form of a 10,000-sq.-ft. addition to its Royal Oak, Mich., showroom for a flagship Scott Shuptrine Interiors design center.
But Art Van isn't the only retailers boosting the bottom line with the help of high-end goods.
Take a look at Florida's Clive Daniels Home, Robb & Stucky International and Le Maison Furniture and Design Studio in Arizona, Louis Shanks of Texas, Michigan's Gorman's Furniture and others.
Might it be a good time to take the high road?