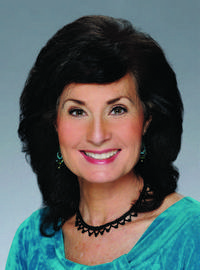 Sun or Shade?
May 6, 2013
National BBQ Month officially kicks off the grilling season this month. Most of us know by now the barbecue season extends year-round for many grill owners across America. Are you hosting grill-related events at your store to draw attention to and capitalize on the annual event?
Even if you're not selling grills, have you personally invited friends over to share a meal hot off your own grill at home? Or maybe you've been invited over by your friends to dine alfresco. I know people love to gather around to watch the cook in action once the tantalizing aroma drifts from the grill top. What's holding you back from joining in the fun? Is it the chilly evening temperatures, swarms of mosquitos or the glare of the hot sun? There are products available to solve each of those concerns.
For those who love being outdoors but crave the shade, take a peek inside this issue for innovative solutions to keep you under cover when the temperatures spike outside. Stylish shade products keep outdoor dining cool and comfortable - whether you're at home or at a favorite restaurant. Resorts count on extra cash from open air cafes and restaurants with wide open scenic views. From playgrounds and elementary schools to senior living centers, shade is needed at institutions for all ages.
Warm weather lures everyone outside to entertain, dine, garden or simply relax. Products designed to add fresh styles and comfort to a variety of activities are being presented this month in Las Vegas at the National Hardware Show and Hospitality Design Expo. We've provided a preview of those products in a section we're calling Market Debuts. This month's Outdoor Style feature focuses specifically on shade product designs.
Casual furniture stores should have both shade and grill products on display and in stock now that shoppers have started the spring and summer buying season.
Sales at garden supply and hardware stores increased slightly over the past few weeks, despite a cautious start as shoppers held back during the coldest March in seven years. Summerlike temperatures returned last month to much of the nation along with a few more positive signs in the U.S. retail spending report. That report details the government's view of consumer spending, which drives about 70% of economic activity. Furniture stores reported a 0.9% sales increase, suggesting the housing recovery is encouraging more spending.
According to data from Furniture Today, furniture and mattress retail sales increased by 5.1% in 2012, and increased 8.8% in 2011. While GDP per capita grew in both 2011 and 2012, which is very promising for furniture sales, the news was even better for those of you who make or sell outdoor furniture. Sales were up 5% in 2012 to $4 billion. And that is expected to increase.
More and more people see their outdoor space as an area to be used as much as possible for entertaining or relaxing.
Even if people are cutting their spending in other areas, they are still buying bigger-ticket items like cars and furniture. Much of that has to do with pent-up demand. Not only can more people afford to buy what you're selling, there is greater demand for it.
The season has started. So pick a spot in the sun or shade. The grill is ready. Don't miss out.