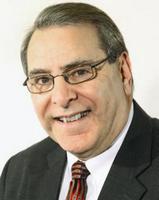 Homeowners favor easy, sustainable features
April 10, 2013
Homeowners are upping the ante when it comes to adding and/or augmenting their outdoor rooms, according to the recent 2013 Residential Landscape Architecture Trends survey, an annual poll taken by the American Society of Landscape Architects.
When this year's survey asked landscape architects specializing in residential design to rate the anticipated popularity of various residential outdoor elements, the category of outdoor living spaces (defined as kitchens and entertainment areas) garnered a 94.5% rating as somewhat or very popular.
The study also determined that across all outdoor categories, 97% of those responding mentioned fire pits and fireplaces as somewhat or very much in demand this year, followed by grills at 96.3%, seating and dining areas, also at 96.3% and lighting, at 95.1%.
Within those segments, the study was also able to determine that homeowners are looking to get more enjoyment from their yards, in part through comely outdoor spaces that are at once easy to maintain and sustainable.
While not ranking as high as the previously listed segments, decorative water elements such as waterfalls, ornamental pools and splash pools, were predicted to be a homeowner demand by some 90% of the respondents. Meanwhile, spas and pools were mentioned respectively by some 81% and 73%, and also made the list.
This year's study was also able to conclude that homeowners continue to favor "practical yet striking" design motifs in their gardens. Specific mentions include low-maintenance landscapes (94%), and the utilization of native plants (87%).
Also, reflecting the growing popularity for homeowners to consume locally grown produce, more people, 83%, are showing interest in food and vegetable gardens, including vineyards and orchards.
The survey also pointed to what I believe is an opportunity in waiting for outdoor retailers - outdoor movie/video TV theaters.
Although at 34.4%, the number is low compared to the other more established product segments, I believe savvy outdoor retailers who take the time and effort to offer these products to their customers will not be disappointed.
To read the report in its entirety, visit http://asla.org/NewsReleaseDetails.aspx?id=38451.