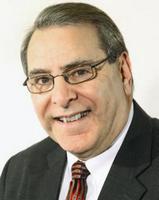 Set realistic expectations for social media
March 4, 2013
If you've been losing sleep worrying that your social media mojo may not be up to snuff, you may be burning the midnight oil for naught.
According to a new survey conducted with 11,000 shoppers globally, while digital technology continues to influence the way consumers interact, social media is not displacing the in-store shopping experience.
In fact, according to the report, released last month, while almost half of those polled said they use social media daily, only about 12% said they use social platforms to shop.
What the vast majority (59%) said they are using social media for is to find, follow and provide feedback on retailers and products.
The fact that 45% of those surveyed said they've continued to shop in a brick and mortar store either daily or weekly further supports the notion social media may not be a major driver of traffic to online stores.
According to Susan McPartlin, PwC's retail and consumer sector leader, "Retailers should have realistic expectations when it comes to channels and devices, as shopping trends may not change drastically and social media and tablets are likely not taking over any time soon according to our survey respondents."
She added that, "While many forecasts point toward devices and social media dominating in retail, companies today need to utilize their multiple channels to engage with consumers and use social media as a marketing and communication tool to create value. Our report finds that the physical store remains the centerpiece of the purchase journey, while devices are used significantly for product research and deals."
The report addressed a number of myths regarding multichannel retailing including one that suggests that stores will become mainly showrooms in the future.
While the brick and mortar store will continue to be the primary purchasing point of contact for most shoppers, companies would be well-advised to put a strategy in place in order to find ways to best drive purchasing across all their channels both brick and click, according to McPartlin.
There are more conclusions than I have space for. If you would like more information, visit www.pwc.com/multichannelsurvey.