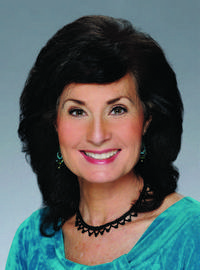 Catch the fever
March 4, 2013
Spring fever is in the air. Those of us who slogged through snow and ice - or even a record-setting blizzard - last month are eager for the warmer days ahead.
I hope to see many of you this month at the Hearth, Patio & Barbecue Expo in Orlando, Fla. Whether or not you plan to attend the Expo, our Hot Product and Outdoor Style features inside this issue preview a sampling of the latest grills and gadgets.
HPB Expo's outdoor grilling exhibits, serving tasty samples, are traditionally a popular draw and will surely be a hit in this year's sunny show location. The Outdoor Burn area promises to deliver the outdoor living experiences that consumers long for during the coldest months of the year.
Most retailers reading this have by now switched out seasonal products as you merchandised for the peak season - whether your store is barbecue-centric or outdoor furniture-centric. Have you positioned product to show the functions of grilling, outdoor kitchens, furniture and lighting in a way that allows consumers to envision how the complete outdoor living experience can fit their own homes?
If you need a few pointers or reminders, look inside this issue for valuable tips about today's changing consumer, effective merchandising and ways to compete successfully. You'll also find advice on your social networking, website designing and ways to make traditional rivals into allies that work together for a better business outcome.
After your store is set to show off a variety of products, we hope you will take a few moments to have high-resolution photos made of your best vignettes. We are inviting our readers to enter our 13th annual Merchandising Awards contest by submitting your photos by Friday, April 26.
Casual Living is assembling a panel of judges, including retail expert Barbara Crowhurst of Retail Makeover, to select both single and multi-store winners in the categories of Best Overall Merchandising, Best Use of Accessories, Best Store Front, Best Outdoor Display and Best First-Time Entry.
While some of you veteran retailers have been recognized for your merchandising efforts in past years, it doesn't hurt to know your work is still outstanding. Others may not have taken photos to share before you got into the busiest part of your season. Either way, we hope to see your store. Our 13th annual awards contest just might prove lucky for you this spring.