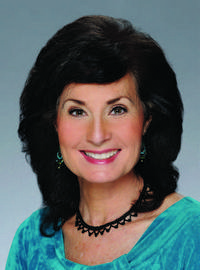 Take time to talk
February 4, 2013
If you don't study the changing needs of your customers, they'll get to the future before you do and leave you behind.
This business philosophy was acted out a couple of years ago in the award-winning, black-and-white silent movie, "The Artist." Watching that movie last night provided a great example of how even the most talented people can get left behind in a rapidly changing world. In case you missed that 2011 movie, it focused on an aging silent movie star who resisted the overwhelmingly quick switchover to talking movies. He thought he knew that his audience would prefer and choose his silent action movies over new ones that featured sound.
Technology is changing our lifestyles just as dramatically and nearly as quickly.
Today's consumer researches and shops online, as the Wayfair.com article inside this issue details. The in-store experience has also radically changed as the consumer increasingly checks online sources and QR codes on the spot to make comparisons while making deals for the best perceived value.
That race for extreme bargain-shopping experiences may have grown up during the recent recession, but don't expect it to go away any time soon. Retailers who stay connected with their customers and are able to explain why a product is worth its price are a step ahead of their bargain-basement competitors.
Some of Treasure Garden's retail partners took the time to share with me how their long-standing relationship with the shade products manufacturer has helped their business to grow and meet ever-changing consumer needs.
Oliver Ma, chief executive officer and founder of Treasure Garden, constantly travels in a quest to keep up with customers and their changing marketplaces not only in North America, but most of the other continents around the globe. He has built a company retailers like Mark Smithers, purchasing manager of California Backyard, says he can count on for umbrellas that have quality and value he can sell with confidence. At the same time, those umbrellas and other shade products "help dress up our showrooms and put a fancy tie in our customers' backyards," Smithers said.
Fire features are another of those products many casual furnishings manufacturers have been quick to add to their catalog. We've included a sampling of those products that add warmth as well as artistic ambience to the outdoor experience.

Leading manufactures also took time to share what winning International Casual Furnishings Association awards has meant to their employees. Those honors, voted on by their retail and design customers, encourage them to continue to move forward with innovative product designs.
So take time to communicate, whether the method is in person, in-store, online or through the various social media popping up. It's the only way to find out what other people want for the present, near future or the long-term.

Listening to and talking with customers sparks confidence that you will meet their changing needs and never be left behind. It sounds like a simple solution, I know, but it's the basic fundamental of all good relationships - business or personal.