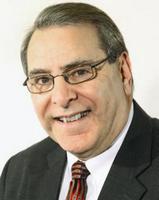 Production chain shifts may favor American jobs
February 4, 2013
When Wal-Mart speaks, I usually listen.
Typically, when the big boy of Bentonville (or bad boy to some), announces a new initiative, it inevitably seems to impact retail in some manner, shape or form.
So, not surprisingly, my ears perked up when I heard Wal-Mart announce that it would buy $50 billion worth of American-made products over the next 10 years.
Obviously, any news of this sort is good for this country and hopefully, this news will help spur job growth.
Even better, similar announcements have come from other keystone companies including giants such as General Electric, Apple and Brooks Brothers, along with smaller companies like Minnesota-based Element Electronics, which recently shifted production of its TVs from China to Michigan.
And while these reports could justify someone waving an American flag, kissing Mom and eating a big slice of apple pie, there are a host of reasons why we are seeing a shift in production locations.
Granted, particularly with the economy still stuck in low gear, people are in tune to the connection between buying domestically made products and supporting the economy.
Similarly, manufacturers and suppliers are more than well aware that costs impacting just about every link of the production chain - such as labor, raw materials, shipping, etc., continue to spike.
Sources close to the action in Asia tell me that on average, wages in China have jumped anywhere from 10 to 20%.
At press time, I was also hearing about a jump in labor costs in Indonesia and by now, we all are aware of the higher labor costs coming out of Malaysia as a result of the new minimum wage that kicked in there as of the first of the year.
It's early in the year and early in the game for this seeming shift in production.
What this may (or may not mean) for the outdoor sector remains to be seen.
Either way, we do know this: The game is in play.