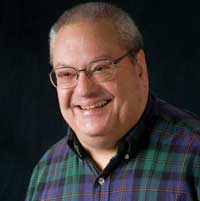 How to make the slow time of year the best time for your business
January 18, 2013
I was having a discussion with a long-time barbecue retailer the other day. He was telling me that after 40 years in retail he was bored, un-motivated, maybe even depressed. It was January after all, one of his slowest retail months of the year. "There's nothing to do," he told me. "Are you kidding me?," I exclaimed. "There's plenty you can do right now to get ready for your peak selling season!"
In thinking about my friend, I thought how there might be other hearth/barbecue/patio retailers who are also wrestling with a similar dilemma. Here's a list of some of the suggestions I passed along to him, which you too might want to take action on:
1) Do some light re-modeling. Give the walls a new coat of paint, clean the carpets, re-build worn out, tired displays.
2) Dress up the outside of the store. Give it more curb appeal and make it eye catching.
3) Rearrange the layout of your store. Switch things around and give your store a "fresh" look.
4) Get out and speak at local organizations like Rotary, Lions and Kiwanis clubs and re-establish yourself as the local expert in your field. Hint: These organizations are always looking for speakers.
5) Use the "down" time to reorganize your office. Clear out the clutter, throw out the junk.
6) Sit down and really plan out a promotional calendar for the year. Initiate marketing partnerships with other local businesses such as meat shops, etc.
7) Use the time to develop a customer database. Then use it to communicate with your customers.
8) Begin a quarterly or semi-annual newsletter that you can use to keep your customers informed of new products, promotions, tips and techniques they can use with the products you sell.
9) Pick up the phone and call your customers. Invest your time in them, most likely they'll return the favor and invest some of their discretionary income with you.
10) Spend time investing in yourself. Certainly there are areas in your business that you want to improve. Read, take courses, research and better yourself.
11) Invest in someone's life by becoming a mentor. Pass your wisdom and experience forward to a young business person just starting out.
12) Get outdoors and take a walk. Get some exercise, even if it's limited. You'd be surprised how a little physical activity will reinvigorate you.
If you find yourself, like my friend, needing a recharge, sit down and think back to what motivated you to get into your business in the first place. Make a list of areas where you and your business excel. If you have to, pare back and concentrate on the aspects of your business that give you the most joy and reward.
The busiest time of the year is coming. Use the time you have now to be prepared for it.